Disney+ sparks debate over other streaming services.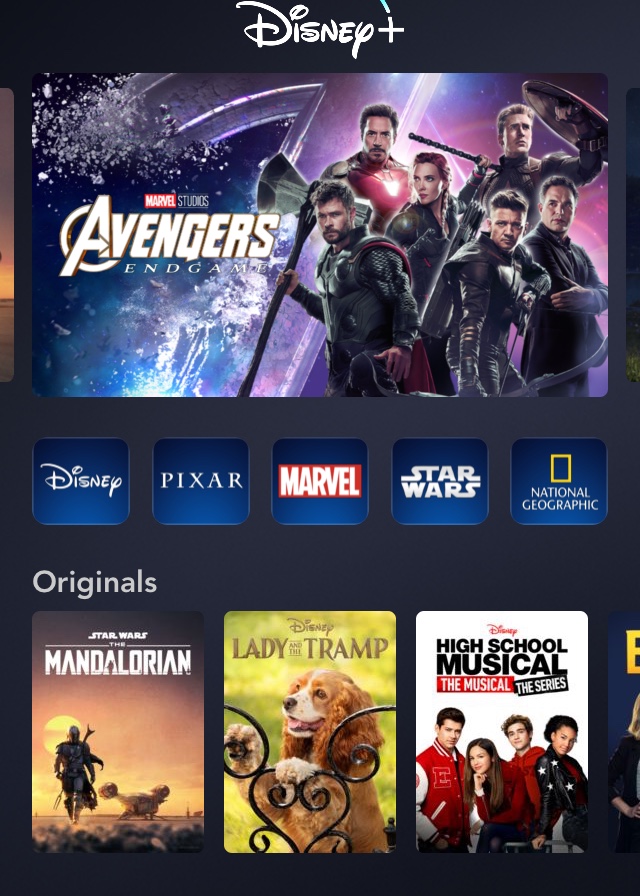 Sarah Dykhuizen, Staff Writer
November 14, 2019
Disney+, a new streaming service by Disney launched November 12th, 2019. Disney's streaming service marks a shift in streaming services as companies start to pull shows and movies off of Netflix and on to studio-owned platforms.
The platform contains a library of Disney's animated movies, Marvel, Star Wars, and National Geographic.
Many people are wondering how Disney+ will compare to the other streaming services available. Netflix is their biggest competitor and former friend as a large number of Disney's content was on Netflix until the studio took it down to focus on Disney+. That left Netflix behind falling in the mind of some viewers.
"Netflix has gotten rid of a lot of its popular content lately," said Lauren Sawhook, a sophomore. 
Scott Lazerson, a media strategist, speaking at The Wall Street Journal's conference he claimed that "The Office" and "Friends" are the two most top streamed TV shows. If this is true, it spells trouble for Netflix. Both have been announced that they will leave Netflix in the next two years. The Office will head to NBC'S streaming service called Peacock in 2021. Friends will be gone even sooner with it leaving January 2020 for HBOMax, another new service. 
"Netflix is going down the drain even without Disney," said Mia Ridenour, a Junior. "The only thing people watch on it is "Stranger Things", and once that ends, it's done for, due to a bunch of new streaming service taking their shows back."
According to a Forbes, Netflix dropped 11% stock on July 18th. The company reported small subscriber growth and a subscriber loss for the first time since 2011, blaming Netflix's focus on original content. The company said in its 2nd Quarter letter to investors that their focus on original content did not work as well as they intended. Disney's new launch might hurt the company even more. 
"I think [Disney+] will really affect Netflix and hurt them significantly," Sawhook said. 
One of Netflix 's significant draws was the Disney-owned content like Marvel and Star Wars, along with other content made by Disney. Now, Disney has removed it's content and ties with Netflix to put its content on a new platform. 
"I'm very excited for Disney+ …I love all things Disney," Sawhook said. Ridenour agreed. 
Disney has given fans a lot of reasons to be excited. The library of films and T.V. shows available on Disney+ keeps expanding. It will include everything from original content like "The Mandalorian" and "The Falcon and The Winter Soldier", early 2000's Disney Channel shows and movies like "Hannah Montana" and "Phineas and Ferb", and traditional Disney content like "The Lion King" and "Cinderella". Despite its expansive library, it still has one glaring problem. 
"It's only Disney," Ridenour said, referring to the lack of diversity of content that will be on Disney+. 
While, Disney does own Marvel, Star Wars, and, now, Fox, there are other entertainment giants who also produce media that people love and wish to watch.
"When I'm not in a Disney mood, I have no other options,"  Sawhook said. 
That is one huge pro of Netflix. For the most part, Netflix has a variety of content. There is content for kids and adults alike. Meanwhile, Disney+ will not have anything over PG-13. Even then, parental controls are still going to be able to be in place. There might be more changes to pricing and structure, if they are anything like their competitor, but fans are still optimistic.
"They will add more and more content," Sawhook said as she looked at her vision of Disney+'s future.