Fall Finales Switch Up TV Shows to Begin The New Year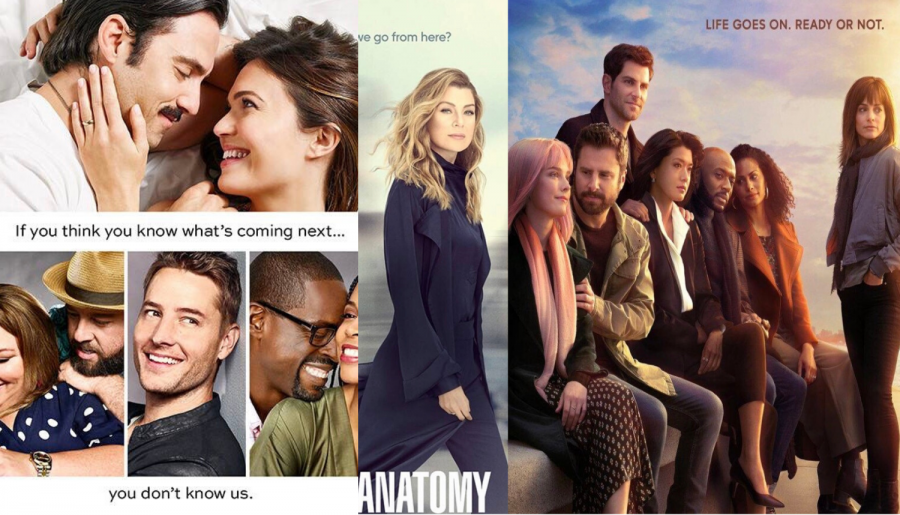 Warning: This article contains SPOILERS about the following shows, "Greys Anatomy", "This Is Us", and "A Million Little Things"!
As we enter the Holiday Season, many tv shows use this opportunity to take a short break during this month which means it's time for fall finales and that means plenty of cliffhangers. 
As much as I love watching tv shows progress over time, I feel like TV writers took a big left turn for their midseason finale this year, wanting to leave all of the past in 2019 to enter the new decade with new stories and new adventures. While these finales left in me tears of both anger and sadness, I feel like some of the changes weren't the right way to go. 
 "This Is Us", had a great finale following the same timeline as usual but I was surprised by their big ending. Viewers were left wondering if we had been given a sneak peek of either the season 4 finale or the season 5 premiere. As many "This Is Us" fans know, the show likes to begin every season celebrating the Big Three's birthday. Fans were shocked at Randall's absence in the flashforward to the 40th birthday party, wondering what happened to the Big Three, and if the scene was a sneak peek of the seasons opener. We also see that Kevin is in a relationship with someone, and he is expecting a kid at any moment. Rebecca is in the  "early, early stages" of "something going on". It left fans confused about Rebecca's future. Many fans were left in dismay by everything that happened. "This Is Us" fans have to wait nearly two months to see what happens with the Pearson family. "This Is Us" comes back on January 14, 2020.  "This Is Us" wasn't the only show that left some questions about future relationships.
 "A Million Little Things" finale left me in tears and shock about Delilah's betrayal to her family. As much as I wanted Delilah to tell her family about  Charlie's father, I just didn't feel like this was the right time to tell her family. I felt like she was pressured by Eddie and Katherine, who was also mad about this whole situation and having a hard time to letting it go. But that's a whole other story. In the final scene, we see Sophie Dixon destroying all of Eddie's (Charlie's real father) guitars while his son Theo watches. Was it the best decision for them to tell their kids? Fans were also disappointed over Maggie and Gary breaking up after he almost proposed as they continued to struggle being in a relationship without Maggie having cancer. (Which is a stupid thing to fight over but again another story for another time.) These two have been through Maggie's chemo rounds and Gary and Maggie were "All In" with each other and now everything about their relationship has fallen apart and I really hope that they come back to being a couple in the later half of the season. "A Million Little Things and "Greys Anatomy are set to come back up on January 23rd, 2020
The "Greys Anatomy" finale tied up some loose ends about Meredith's trial,  but it also opened up a big window, quite literally, for what's about to come. The episode felt more like a season finale that would air in the spring, rather than an episode that would air in the fall. Meredith Grey is back in town and so is a new Pediatric Surgeon, Dr. Cormac Hayes. Maybe a new love interest? Jo adopts a child not telling her husband Alex Karev about it. Instead, she tells her best friend Link. Why? But then we also see Maggie Pierce freaking out as she is giving a surgery ( one she has done a million times before) and tells the head of the cardiac department John Koracick. She quits, leaving her jobless in the finale. Let's not forget about the final scene that left many fans in shock. While many were in Emerald City Bar relaxing after a long day, a nearby car accident piled into the window,  leaving fans anxious about what was to come in the new year.  I can't wait to see if the spring finale excitement will surpass the fall surprises. These dramatic changes in the finales will give fans something to look forward to in the next half of the season.
About the Contributor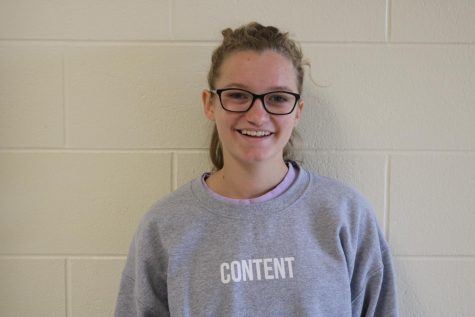 Kaitlyn Beauchamp, A&E Editor
Hi, I'm Kaitlyn Beauchamp. I'm 17, and a Senior at Kings High School. I'm part of the Kings Color Guard. I have been in Girl Scouts for 12 years...