The Skills Learned by Student Athletes Go Far Beyond the Field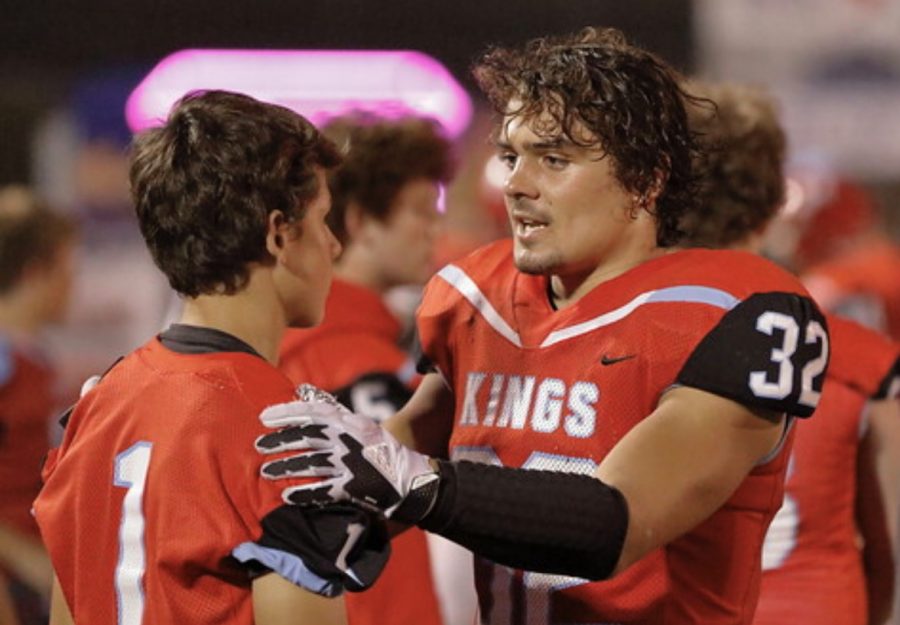 At 6:00 a.m. he's in the weightroom lifting for football. At 7:00 a.m. he's on his way home to shower and get ready for school. Then a long day of school begins, and seven and a half hours later, he's on the practice field grueling through non-stop hard work until 5:30 p.m. Back home, he takes an hour to eat dinner with his family followed by another hour in the shower to work out sore muscles. He has an hour of homework and 30 minutes of extra study time. At 9:30 p.m. he's hungry again so he grabs a snack and spends an hour socializing on snapchat with his friends to "chillax" after a hectic day. At 11:00 p.m. his head hits the pillow for much needed sleep to start the routine again the next day. 
Gabe Hicks knows that being a student athlete is much more than just going to class and getting homework done and then practicing or playing a sport after school. 
Student athletes learn invaluable life skills from managing their many daily responsibilities, and obtaining experience at working hard to succeed at their commitments and learning time management. These intangible skills will help them to be more prepared for college and the future – setting them up for a lifetime of success.
Hicks has been a three year varsity football player, and has been playing football since he was 6. One of the most important lessons he has learned from being a student athlete is time management.
"I know a lot of my friends don't do as much as I do and have a lot of extra time and are playing a ton of video games or are going and hanging out with people nonstop. But I witness my parents only getting to hang out with their friends every once in a while on the weekend, and only getting to do their own thing like only 30 minutes tops most days, except on the weekends. So I think that me learning how to manage my time and be efficient and just grind through a day will hopefully prepare me for when I'm in the same position as my parents, and that becomes the average day reality for most adults and hopefully I'll already be a bit used to that by then and be able to tackle it better than other people," said Hicks.
Ron Corradini, who has worked for 18 years as a Kings High School Assistant Principal and been a Kings Football Coach for 25 years, attributes time management as the key to helping student athletes succeed on and off the field.
"Being a student athlete really teaches you how to manage your time, because when you're a student athlete you only have so much time in the day. You have practice, you have commitments to the team, and you have to manage your time in order for you to be able to do what you need when it comes to academics, when it comes to family time, and when it comes to sports," said Corradini.
By being a dedicated scholar and athlete, student athletes learn what it means to work hard and stay committed to their goals on and off the field.
"Especially senior year as a captain, I'm always trying to set an example on the field and at school for every other player," Hicks said. "I just had to make sure I started the school day off strong, then the middle was a little bit easier for me, and then to round the school day off I had my two hardest classes, so really I had to be locked in the entire day every day. At practice I always go 110% because that's how I've always been in sports and need to set a good example for the sophomores and juniors. "
In his ninth year working with the Athletic Department – four as an Assistant Athletic Director and in his fifth year as the High School Athletic Director – Tyler Miller understands the values a dedicated student athlete attains. He too believes time management and commitment are important in balancing responsibilities and achieving future success. 
"All the things that you're balancing with the homework, the personal life, home life, and you're commitment to your team, it's a lot of stressful stuff that you have to deal with," said Miller. "That balance is going to carry over for the rest of your life."
With dedicating themselves to commitments and fighting through tough tasks on a daily basis, student athletes will know how to take on any problems in the future.
"I think that being an athlete or involved in an extracurricular activity helps you grow as a person to take on tasks that may be tough or may be easy but you know how to work through something," said Corradini. "You know how to do the behind the scenes and down and dirty work in order to get to the goal you want to accomplish."
Experiences of working with your teammates helps student athletes understand the importance of the group or team over themselves, which will be vital when they take on a job.
"You learn how to work with teammates, and you're going to have to work with coworkers. You're not always going to like everybody that you work with or see eye to eye," said Miller. "But you got to find a way and say 'Hey, we're all on the same team, we got a common goal, and we need to come together to try to achieve it.' And a lot of those same skills learned carry over into the business world or whatever you decide to do."
Student athletes truly gain and hone in on intangible skills that will help them succeed and go far in their professional careers.
"I've learned that hard work really pays off," said Hicks. "In sports you have coaches but in the real world you have a boss, and they respect people who work really hard, show up each day, and are always putting in work."
According to a 2016 study on "Understanding Life Outcomes of Former NCAA Student-Athletes" done by the National Collegiate Athletic Association – NCAA – former
collegiate athletes are leading other college graduates in four out of the five elements of well being, and are just as likely to thrive financially as their non-student-athlete peers.
"Former student-athletes who received a bachelor's degree between 1970 and 2014 are leading other college graduates in four out of five elements of well-being that Gallup studied. These former student athletes are more likely than non-student-athletes to be thriving in purpose, social, community and physical well-being," said the NCAA's study. "Former student-athletes also reported actively engaging in their campus communities during college."
Former student athletes are also just as likely to thrive financially as their non student athlete peers. The NCAA study's statistics prove that student athletes excel in life. "Nearly two in three NCAA alumni (65%) surveyed for the 2014 study are employed full time for an employer, and another 6% are working full time for themselves. An additional 11% of former student-athletes are currently employed part time."
About the Writer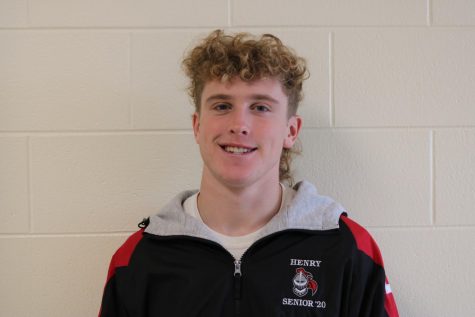 Hunter Henry, Staff Writer
Hey my name is Hunter Henry and I'm a senior in the class of 2020 here at Kings. I play football and baseball but I enjoy all sports! I work as a busser...