Changes to EdChoice Impact School Funding
Hang on for a minute...we're trying to find some more stories you might like.
Recent modifications to Ohio's EdChoice student voucher program have sparked worry among school officials across the state about how Ohio's public schools will be funded. The EdChoice voucher program is designed to allow students who attend a public school listed as failing by the state report card to receive a scholarship to attend a nearby private school of their choice. However, the eligible school districts believe the new alterations will do more harm than good.  
Before 2019, in order to qualify for EdChoice, a school had to receive an overall failing grade on the state report card. Now, under the new criteria, a school can be deemed "underperforming" and qualify for EdChoice if they are failing just one category on the state report card. This increases the number of underperforming schools in the state of Ohio from 120 to 1,200.
The Ohio Department of Education uses the state report card to measure the quality of education that schools are providing to their students. Schools receive yearly report cards based on 6 categories: achievement, progress, gap-closing, improving at-risk K-3 readers, graduation rate, and preparedness for success. Schools receive a grade of A to F in each category. Each category is taken into consideration before giving schools an overall grade.  
"In this last budget bill, in 2019 when it was passed they slid in different requirements at the last minute that no one knew about. Even legislators didn't even know it was there. That changed the requirements on who was eligible to be an EdChoice school," said Kings' superintendent Tim Ackermann. 
Ohio lawmakers have changed the failing criteria on the state report card to include more schools and are using taxpayer money that "failing" schools receive to fund EdChoice Scholarships, bleeding money from public schools.  
"In Kings, we receive approximately $2,800 per student for your education from the state of Ohio. The scholarship program will transfer at a minimum $4,600 for an elementary student and $6,000 for a high school student," said Kings Local School District Treasurer Cary Furniss. "There needs to be a fair way that the dollars transfer."
"Effectively, the state is transferring local tax dollars to private schools, not state aid," Furniss added.
  According to the new criteria listed above, 2 schools from the Kings Local School District qualify as EdChoice buildings.  While Kings Mills Elementary and Columbia Intermediate both had overall passing grades on the state report card, they were deemed "underperforming"  because they received a failing grade in the category of progress. 
"We don't believe that's fair, we have two of our schools KME and Columbia that perform well on the report card and they are deemed failing schools which is not at all what they are," Ackermann said. 
Many school districts accepted how EdChoice worked before and now they are unhappy with the new criteria for the state report card.
"We have been working with Senator Wilson and Representative Lipps and they worked with us very well in helping us advocate to change those requirements in the budget bill… We are hearing that there is going to be a fix and that they are going to use overall building scores to deem schools failing, so we believe that Columbia and KME will come off of that list"  Ackermann said. 
After three days of deliberation last week, Ohio Lawmakers passe
d a motion to delay the start ed-choice to April 1st, leaving school districts and families in limbo about which schools will be included on the failing list.
"EdChoice seemed to be working the way that it was before and I think that there is definitely a movement by some to dismantle public education," Ackerman said.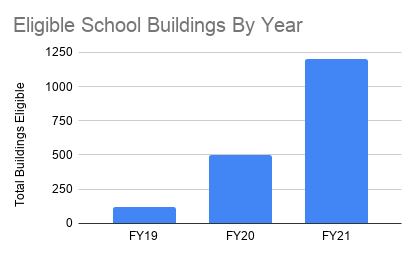 About the Writers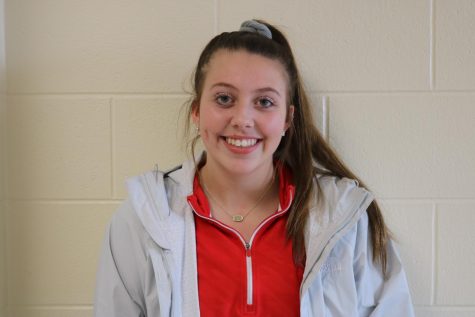 Mackenzie Kelleher, Broadcaster
My name is Mackenzie Kelleher. I am a 17 year old senior who works at Skyline Chili. I love playing volleyball, hanging out with my friends, playing the...