Registration drive encourages students to vote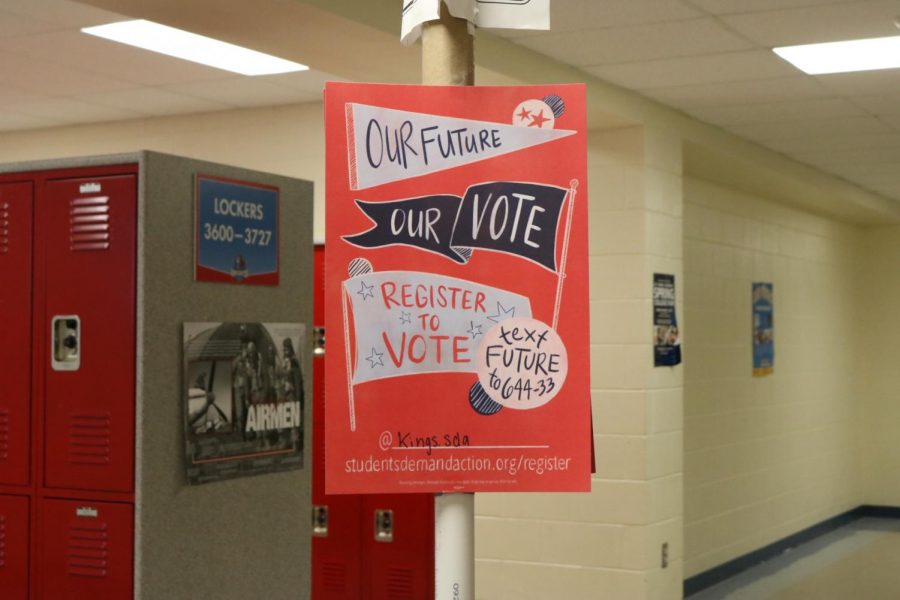 June 26th and June 27th of 2019 were the two nights of the first democratic debate for the 2020 election. The debate had to be split into two separate nights in order to accommodate the twenty participating candidates. Last night, at the Nevada debate, there were only six candidates who qualified: Joe Biden, Mike Bloomberg, Pete Buttigieg, Amy Klobuchar, Bernie Sanders and Elizabeth Warren. It's been a long road for these candidates, but now it's time for the responsibility to be passed off to voters. The Ohio primary election will be taking place on March 17th, and it will be the first time that one in ten voters will be a member of Generation Z. 
In order to encourage students to register to vote, Students Demand Action ran a voting drive where people old enough to vote could register easily online. Taylor Brown, a junior who registered to vote through this drive, is excited to finally have her voice be heard.
"For me, it's kind of exciting just because I've learned a lot about politics and topics that are in it in government this year," Brown says. "I've formed an opinion more than I ever have before, and [I've been] up to date with everything that's happening. I'm excited to actually have a say."
Peggy Phillips, the president of the Kings Local School Board, has been through the election process as a candidate, and believes that first time voters will be critical in this upcoming election.
"One of the things that makes the United States different from other countries is the democratic process; the freedom to vote is one example. In the upcoming election there is one issue where being a first time voter means that our young people have first-hand knowledge and understanding of the needs in our district," Phillips says.
Although Phillips never specified what issue she was talking about, it can be assumed that she  was speaking of the bond issue. After failing in November, the bond issue was reworked and it will now only cost owners of a $100,000 home an extra $165 a year, which is nine dollars cheaper than the previous proposal. With these reforms, the bond will appear on the ballot once again in March.
Elisa King, an AP Government and Intro to Law teacher, says that voter turnout could mean a different outcome in these primaries.
"I think part of the reason why [the bond issue] failed is that we did not have people go out and vote," King says. "With the bond they're trying to listen to different sides and to get different people's opinions. I think the reality is it's all about voter turnout. Did people go out and vote?"
King expresses the importance of not only voting for the democratic candidates, but also on local issues.
"If you want to have a say in who runs your government, [voting] is the most important thing you can do, and you can do that at any level: local, state, federal. Most people think voting for the president is the most important, but really and truly voting for the people who make the laws that most directly affect you at the state and local level is the most important," King says. "If we look at the presidential races this year, it's going to matter who shows up. If we look at the bond issue, it's going to matter who shows up."
Of the voters that do show up, how many will be educated enough to make informed decisions? According to a Huffington Post 2018 survey, only 20% of individuals under the age of 30 consider themselves to be well-informed about upcoming elections. In order to combat this, King suggests that students read a candidate's website, watch the debates, and understand their platform as a way to become educated and form your own opinion.
Furthermore, King expresses the importance of taking your opinion to the polls. King understands that there are students who lack the political efficacy needed to motivate them to vote and hopes that they can understand that each vote matters.
"The thing is with people when it comes to voting is every vote counts. If people don't go out and vote, then that's when change doesn't happen. If you don't like the people who are in office, well if the same people go out to vote, then [the candidates] are going to stay in office. Voting is so important, but you have to go out and do it. You can register to vote but if you don't actually go out and vote it doesn't actually matter," King says. "This is where our voices can be heard."
Cassandra Reeves, a junior and member of Students Demand Action, agrees with King. 
"SDA did the voting drive because the most important thing you can do as an American citizen is vote," Reeves says. "First time voters are extremely important because they represent the newest voices in America. Young people now represent a good chunk of the population, and it's important that they voice their opinions and needs."
About the Contributor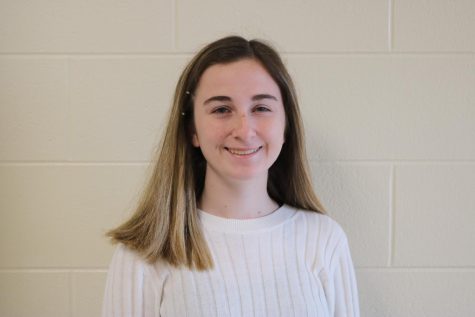 Abby MacNeil, Feature Editor
Abby is a junior and has been going to Kings since kindergarten.  In the seventh grade, she got into theatre both at school and in the community, and...