Updates on Coronavirus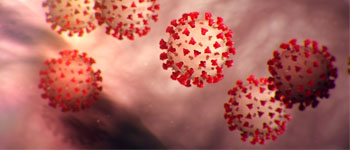 Governor Mike DeWine announced yesterday that all schools in Ohio will be closed starting Monday, March 16th for three weeks.

Administrators are meeting at 9 am this morning to decide if online work is going to be mandatory. Mass communication will be made once a decision is reached.

Homework over the three-week break will be optional, teachers can still post assignments, but no grades will be taken.
March 22
DeWine issued a "stay-at-home" order that will begin Monday at 11:59 pm. Essential businesses such as grocery stores and health care facilities will stay open and walking outside is OK.

"

There is really nothing in that order that we have not already been talking about," said DeWine. "There's nothing in that order that I have not been asking you to do for the last week or so."

351 confirmed Ohio cases; 3 deaths; 83 hospitalized 

Cases by county: Warren (3), Hamilton (19), Butler (17), Clermont (5), Clinton (1), Greene (1)
March 23
The Ohio National Guard has been deployed to help local food banks
Dr. Amy Acton said the number of cases is going to rapidly rise
Once the "stay-at-home" order ends on April 6, the state officials will reassess the situation
442 confirmed Ohio cases; 6 deaths; 104 hospitalized
Cases by county: Warren (5), Hamilton (26), Butler (17), Clermont (5), Clinton (1), Greene (1)