Closed: Teachers and Administrators sort out the logistics of a mandatory spring break
On Thursday, March 12, Ohio Governor Mike Dewine announced that all schools K-12 will have an extended three week spring break. All gatherings of 100 people or more are prohibited.
Most Ohio universities and colleges called off face to face classes before the Governor made the announcement, and switched to online classes. 
The Ohio State University announced on their website, "We are suspending face-to-face instruction in lectures, discussion sections, seminars, and other similar classroom settings and moving to virtual instruction, effective immediately and through at least Monday, March 30. While completing classes virtually, students may choose to return to their permanent place of residence or return to campus, where appropriate social distancing and enhanced preventative public health and hygiene measures will be actively encouraged."
Local districts have been planning online instruction and activities for students to complete while they are out. Neighboring Lakota district had been practicing online scenarios for two days prior to the announcement.
According to their website, "Just as we practice drills in the event of a fire, tornado or lockdown, Lakota will conduct a remote education exercise. On Friday, March 13, students at Lakota Local Schools will not report to class, but instead will continue their learning remotely from home."
Matt Freeman, Director of Teaching and Learning at Kings, has been trying to tackle this issue since the possibility of closing school came up. 
Another issue the administration has to deal with is state testing. 
"How that works is the state has a window and they split out the English and math sections in one block. Then science and social studies in another. We have to choose the three week window. Right now we are continuing to work within that window," Freeman says. State testing will still go as planned. 
Administrators met at 9 a.m. Friday morning to decide whether homework and assignments would be mandatory. In a newsletter that went out to staff teachers were informed they are more than welcome to send work home for students but this work will be optional. The purpose is to give students some options for learning during their time off, if they choose, similar to summer packets that some teachers send home during summer break. This work will not be graded. 
"We have to make sure that we offer services to all of our students for the various needs that they have. Some of our students are not able to access online curriculum. Some of our students have needs for modifications or accomodations. We had to try to make a decision that would benefit all and wouldn't punish others, thus the decision to provide school work but not make it mandatory. This was a district decision taking into account all students K-12," says Principal Doug Leist.
Governor Dewine's decision to close schools and prohibit social gatherings relates to the CDC recommendation that the best way to flatten the spread of the virus is through social distancing.
"The biggest thing I've learned in the last 48 hours is that really the best way to prevent [Coronavirus] is social distancing," says Tim Ackermann, Superintendent at Kings High School. "We have 16 teachers that are over the age of 60, and that's not including janitors or other staff and we have a lot of students with immune issues that are at a high risk."
Older staff members are not the community's only concern. The district also provides food for families in need. 
"Our food service program is going to come in and work and we're going to have lunch and breakfast prepared for students. It'll be more of a brown bag approach than a hot lunch approach or hot breakfast approach," says Ackermann. 
School treasurer, Cary Furrniss confirmed that all staff will continue with regularly scheduled paychecks. 
"Staff will be placed on a break and will be paid.  They will not be charged sick or personal leave for the next two weeks of scheduled work.  For year around staff, I expect Mr. Ackermann to issue a directive to work from home to the extent possible.The direction we are receiving from the state level is fluid right now and changes quickly.  No decisions have been made for the time period after spring break."
Leave a Comment
About the Contributors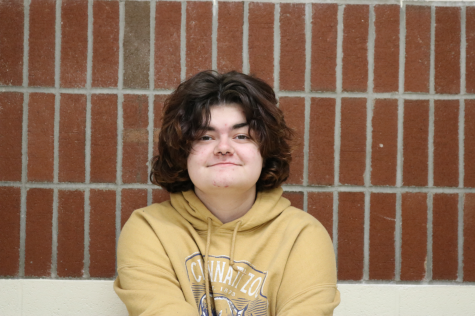 Lexi Hackney, Co-Editor in Chief
Lexi is a Senior and has been attending Kings since kindergarten. They joined the Knight times their sophomore year as a staff writer. In their opinion,...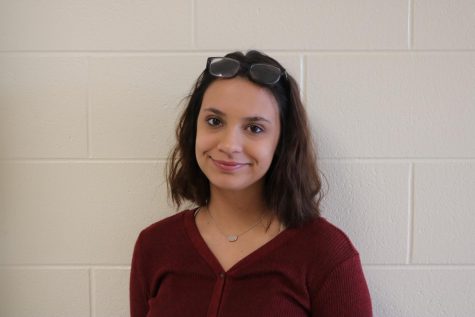 Kayla Estrada, Editor in Chief
Kayla Estrada is a senior and has been attending Kings since the first grade. This is her second year as Editor in Chief of the Knight Times and she intends...