Pandemic brings a new meaning to prom alterations
Prom will take place in an altered form this spring and the Student council has had a difficult time making decisions.   
Eliza King, head advisor on the Student Council, has faced difficult decisions this year particularly about deciding where, when, and how prom will happen. This year prom will be held at the Manor house in Mason, Ohio. 
"The place we had downtown would hold more. The problem is that Hamilton County Covid rates are higher than ours. We felt better about having prom up here," King said. 
Prom is scheduled for seniors only on April 17th. Itineraries have yet to be finalized,  awaiting Governor Dewines final decisions on social gatherings. 
"Right now it (prom) is 7:00 p.m. to 10:00 p.m. If there's going to be dancing we'll make it to eleven. There will not be a buffet because of Covid. It will be brought to your table which is something that we have never done before. Usually we do a buffet because we can serve more people quicker, but this year with Covid it has to be different," King said. 
On March 4th, based on Governor Dewines briefing, dancing at this year's prom is a go. Ohio's Covid cases continue to decline, but to ensure seniors still get to have a prom, capacity guidelines need to be followed closely, meaning juniors aren't able to go.
"When Ohio gets down to 50 cases per hundred thousand people for two weeks all health orders in the state will come off," Dewine said. 
Evan Rich, Senior, plans on going to prom and enjoying his last highschool dance even though it might not be a conventional school dance. 
"It's fun and part of the high school experience. I'm most looking forward to dancing. Missing last year's prom made me sad because this year we have nothing that resembles a 'normal' prom," Rich said. 
Prom is an event most underclassmen look forward to when they become a junior. Junior Amanda Woosley plans on attending a junior prom if one if offered despite the ongoing pandemic. 
"I will probably attend (junior) prom, it's something I've been looking forward to for years. It's part of the High School experience. Personally I don't like that seniors and juniors are going to different proms because I have friends in the senior class that I would love to see at prom, especially since this will be their last year," Woosley said. 
About the Contributor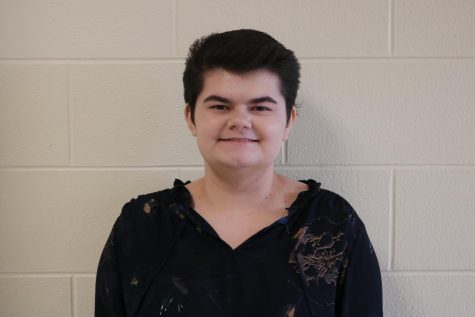 Lexi Hackney, Arts & Entertainment editor
Lexi is a junior and has been attending Kings since kindergarten. She joined the Knight times her sophomore year as a staff writer. In her opinion the...