Overpopulation creates a cramped building
Administrators scramble to gain control of the overpopulation issue causing a lack of rooms for teachers which frustrates staff and students alike. 
"Study hall used to be in room 004, all of the study hall was in there. We used to have 90 kids in that study hall. Now my study hall is over 140-150, so I have to have study hall in the cafeteria. And then 5th bell, people have to eat right, so I've got 160 students in study hall, where do they have to go? Study hall 5th bell is in the auditorium. I have kids in the auditorium, music classes are trying to get in there, someone's trying to use the auditorium but can't because there's nowhere to go," Principal Doug Leist said. 
Leist describes it as being "a victim of our own success."
"Everybody wants to come to Kings, it's great because its smaller class sizes and people can build relationships and we're not some big mega school like Mason or Sycamore or Lakota. So everyone wants to come here now, and now that everybody wants to come here, we're very overcrowded," Leist said.
Not only are class sizes struggling, but several teachers are forced to have a traveling classroom on a cart using open rooms for their classes because of this overpopulation. 
"The hallways are really crowded so I typically have to wait on the back end of the five minutes to get to places and that's a challenge. And then just getting set up in class and just getting acclimated to each of the classrooms. Sometimes I leave stuff in classrooms, but other than that, this is my seventh year of traveling, so I've pretty much acclimated myself well to the situation I think. I do like the fact that I can connect with other teachers because that's not something that I get to do because it's just rushing and rushing, but I connect with those teachers and I really enjoy that," said Health and Yoga and Core Fitness teacher Mrs. Boehner. 
Subsequently, these issues of overcrowding are not only affecting teachers and principals, but they're affecting the students who feel that the cramped building is becoming uncomfortable. 
"Honestly? The amount of kids in the school is overwhelming. Hallways are constantly crowded and it's literally impossible to socially distance because of it. I feel pressured on the stairs since I'm a bit slower, I feel like people get tired of it. I feel like if I make one wrong step I'm gonna trip and start a domino effect," said sophomore Casey Cook.
Understaffing and a lack of substitute teachers has also become an issue, leaving some of our staff members taking on tasks that they don't usually do or covering for other teachers.
"If we don't have anybody else that can help cover, that's a large part of my morning and a large part of my secretary's morning too. We have to become those substitutes and our teachers step up, they give up their plan bell when they're supposed to be planning and organizing their lessons for the day, and they have to cover their other teacher's classrooms," Leist said.  
Leist takes time to try and regulate these overpopulation issues, or at least ease some of the stress on students and especially staff from constantly trying to cover each other's positions. 
"So right now I'm literally trying to look at 'how many different processes and tasks can we organize so that workflow is more efficient and more effective.' I'm on Google trying to research any kind of work productivity apps that you can use from Google, from anywhere else. It's trying to say who's going to be responsible for one thing and to be really clear of who that is," Leist said.
Leave a Comment
About the Contributor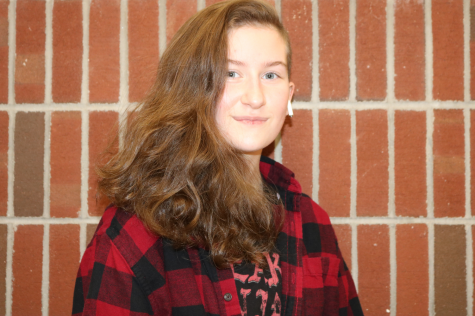 Jorie Allison, Broadcast editor
Jorie is a Sophomore and has been going to kings since kindergarten. She joined journalism because of past news productions with Knight News at KJH. She...