Toy drive saves Christmas for foster children
Holiday Heroes, a drive led by Sam Mizener and Michelle West, hopes to bring Christmas morning excitement to children living in foster homes who may not have the opportunity to get presents. 
"It started off with a guy named Jake Young. He graduated last year and it was kind of his idea. He approached me to try to get the swim team involved to try to raise money; it's raising money for kids who are in the foster care system or up for adoption. We partner with Warren County Children's services, their goal is to raise money for toys because a lot of these kids don't have permanent homes or are not in situations where they're going to get Christmas gifts," Mizener said.
This toy drive started off small with only one student managing the operation, but after reaching out for more backup, Mizener was able to successfully branch out to the rest of the district. Students brought toys and money to their school's drop sites to be given to Warren County Children's services. 
"I am the president of the Kings Education Association, so the second year I was like, well this is how we can really get the whole district involved, so we got volunteers at each of the different buildings to be drop sites and kind of promote it and since then, it's been huge. We've raised a ridiculous amount of toys," Mizener said. 
This drive not only benefits the children in need, but students who donate say they feel good about contributing too. 
"I'm glad I did it. I'm mostly thinking like the people that I did it for and like, you know, they'll get a little perfume or lotion or whatever else is in there from people and I think that they'll really appreciate getting something for Christmas," KHS student Grace Nelson said. 
Friends and family throughout the district can buy gifts and drop them off in C117 or A244. Along with toys, money is also accepted by Mizener to go towards a shopping trip. The trip will combine all of the money donated by the community and go towards more gifts for the children.
"So you can just go to Target and pick out a gift, and, I think Mrs. West is too, but I'm collecting money as well. The nice thing about collecting the money is that it's convenient for the students but I go shopping with all that and it kind of gives us an opportunity to get bigger gifts. A lot of the gifts that we collect are like $5 to $20 range. I think I've got a hundred bucks [collected] so far so I can go and get like two $50 dollar gifts. So it gives us a wide range of the types of gifts," Mizener said.  
Leave a Comment
About the Contributor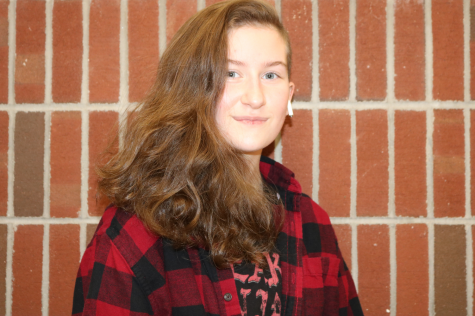 Jorie Allison, Broadcast editor
Jorie is a Sophomore and has been going to kings since kindergarten. She joined journalism because of past news productions with Knight News at KJH. She...