A new series on Netflix: 'Hearstopper' brings representation to the world of film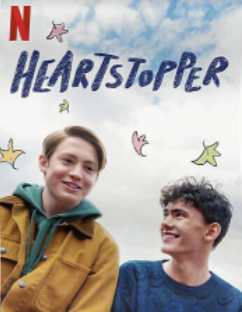 Heartstopper, the story of Alice Oseman's comic, comes alive on screen. This Netflix show takes the world by storm for all of the right reasons. After 7 graphic novels, all the story needed was filmmakers. Released April 22, 2022, has already made it in the top 10 viewed recently. 
The eight-episode series covers two of the graphic novel volumes. While there isn't confirmation yet, it is likely we will get a second season around mid to late 2023. 
The story follows Charlie Spring, a gay year ten student attending Truham High school. There he meets Nick Nelson, the school's star rugby player. An unlikely friendship with the potential to blossom into something more.
While both Charlie and Nick are viewed as complete opposites, they're very similar. Oseman and the film directors did an amazing job at bringing the characters to life. I love the character Charlie because of my ability to relate to him. Charlie has always had the tendency to believe that him just existing is a burden to others, through all of the struggles he has been through, he's still able to have a laugh with his friends. Meanwhile, I love Nick because he sees through his awful friendships and befriends people where he doesn't have to pretend to be someone else. His old friends subjected him to constant peer pressure and, he was scared to change as if his real personality was buried deep down inside of him.
Heartstopper isn't just good. It's realistic, full of complex characters struggling with change. Charlie attempts to let go of a toxic relationship that made him feel nothing short of useless. Nick, on the other hand, starts on a journey of self-discovery, learning things about himself that he didn't realize until he met Charlie. A whole new world presents itself to him, and along comes the opportunity of something truly amazing. 
They aren't the only ones with struggles. Elle, one of Charlie's best friends, makes an attempt to fit in at Higgs High school but, despite its less toxic environment, leaves her missing her old friends back at Truham. Tao misses her greatly, and he also feels terrified of the change that has fallen on their friendship. 
Heartstopper doesn't fall short on the content of change. It's gigantic, loud, and truly terrifying yet exciting all at once. Which makes it incredibly authentic in nailing the foundations of a coming-of-age story far better than any I've seen. It feels like watching a small bit of another teenager's experience, and it resonates with so many viewers because of that. 
It's refreshing to see an authentic coming-of-age story centered on LGBTQ+ romance. A breath of fresh air, that brings a smile to your face, but like the characters, it's a powerful phenomenon that celebrates love, change, and self-discovery, all within the LGTBQ+ community. It's everything we've ever needed.
Leave a Comment
About the Contributor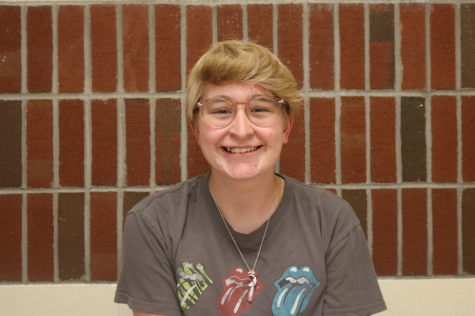 Oliver Mack, Web Manager & A&E Editor
As a Senior and Website Manager of The Knight Times, Oliver enjoys writing and being able to read/publish everyone's stories, it's a rewarding activity....