Connor Purcell: persevering through the pain
It was a cool Friday night under the lights, the biggest game of the year had begun. The Knights were marching down the field on their opening drive. Coach called a power run to the left, the running back powers through the left side of the line causing players to pile up. 
Nobody really knows what can happen at the bottom of a football pile. Legs are pulled and twisted, players trying to get a cheap shot on one another. And that's when he felt it. 
"My leg was stuck under them and then a few seconds later, my knee twisted and I felt two loud pops in it".
Connor Purcell tore his MCL. It was only the third game of the football season, and Purcell played a pivotal leadership role on and off the field.
The medial collateral ligament or MCL is one of the four major ligaments that make up the knee. This ligament along with three others helps to keep the knee in place. Therefore a torn MCL means that the knee may not be held in place as securely, and in a case like Purcell's, this meant surgery. 
"This period of time was the hardest time mentally in my life and I suffered from anxiety and severe depression throughout this journey to recovery," Purcell said. 
For Purcell, the rehab journey started the day after surgery and was a long and hard process. Following surgery, he went to rehab twice a week for 4 months and also had to wear a straight leg brace for two months. He was finally able to unlock it and bend his leg after 2 long months of wearing it. 
Purcell was nothing but determined following surgery. He was committed to physical therapy and getting back out on the field as soon as possible. 
"The most pain I've ever felt in my life was in the first two weeks after surgery," Purcell said. 
The days after surgery were extremely difficult for Purcell; he experienced discomfort, was still processing his injury, and spent most nights sleeping on the couch because he was not able to get up and down the stairs.
"Connor grew so much through his recovery," Purcell's mother Angie Hood said. "Connor never lost his drive and now has come out on the other side a better football player."
Although Purcell's season was not what he had dreamed of for his senior year, he made the most of a bad situation. At a time when it would have been easy for him to fall into a pit of sadness or remorse and distance himself from the team, he did the opposite.
"He was our biggest supporter, someone who was always there to teach and communicate what he was seeing to his teammates." Offensive line coach Caleb Keeton said.
Fighting through his injury, Purcell remained committed to the team and to winning. He stayed just as devoted to the team, never missing games, practices and even Saturday morning workouts and film where it would have been easier to sleep in.
"Connor's role was something nobody wants, but one that he took ownership of and served his team," Keeton said.
As a veteran offensive tackle, Purcell became an incredible leader to the young offensive line and helped lead the Knights to an undefeated 2021 season. 
"He grew to be a strong leader for the offensive line," Hood said. "He was their biggest coach from the sidelines."
Connor never left his team's side; he coached, celebrated, and cried with his brothers on the field and was with them to the end. 
'He had the heart, posture, and maturity that all coaches dream their players would have," Keeton said. "We are super proud of Connor and his contributions to the special 2021 season. 
However, His role as a leader and a football player wouldn't stop at Knights Stadium. This spring, Purcell committed to continue his football career at Thomas More University in Kentucky. 
"The recruiting process didn't really change for me since I already had been talking to and had interest in a decent amount of schools," Purcell said.
The only real obstacle for Purcell was the fact that he wasn't able to go on as many visits due to his injury and had to reschedule a lot of previously scheduled visits to different colleges he was interested in. 
Now, Purcell is fully recovered and back on the field with the Knights for his senior lacrosse season. He is excited to move past this injury and see what his future holds for him.
"Overall, Conner showed determination, willingness to do the work, and a generally positive attitude toward it all," Purcell's father Dan Purcell said. "Even when there were frustrating times." 
Leave a Comment
About the Contributor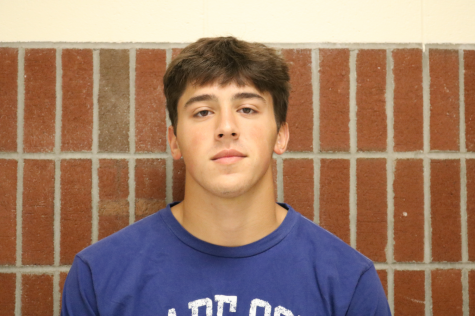 Eli Aruri, Staff Writer
Eli is a junior and Has attended kings all of his life, his hobbies include working out and playing football, He joined journalism to have the opportunity...