Normal graduation made possible again
After two years of COVID-19 restrictions, normalcy makes its debut once more for the graduation ceremony of 2022. 
"I think overall it'll be pretty back to normal. There's still going to be a few people who are a little cautious about it, but I think it's going to be as normal as it can be for a while," Kylie Halsey said. 
Due to restrictions in 2020, the experience dwindled down to a drive-by ceremony in the north parking lot in front of the school to create a "normal" graduation as best as they could. 
"We tried to simulate that experience as much as we could here at school. So we set up the stage just like it would look if we were at the Cintas Center. Parents got a chance to take photos but the rest of the experience was virtual. All of our speakers spoke virtually. We did the best we could given the circumstances," Principal Doug Leist said. 
Last year, Amanda Woosley attended the ceremony for her boyfriend. She remembers guests feeling spread out and awkward, and that, afterward they were rushed out of the building. 
Woosley told the Knight Times, that limiting tickets to five per student, stirred up drama between families."Luckily I was able to go to his graduation, but I know that there was a lot of, you know, disagreements in his family over who would get to go and who wouldn't," Woosley said. 
Last year, due to the limited tickets, students received the option to graduate at the public ceremony, or at a separate private one. Ronald Corradini, one of the Vice Principals at the high school, plans and organizes graduation, which includes managing tickets and seating. 
"I had to take the tickets and assign each family a spot in the arena, so basically I made a seating chart for 300 families," Corradini said. 
This year, everything will finally return to normal with loosened restrictions, and students will no longer need to limit their number of guests. 
"There'll be some protocols and things I mean but really, we're right back at it," Leist said. 
The thought of graduation rapidly approaching brought about strong emotions among the seniors. Each senior with their own experience and thoughts about the event. Through everything they've done separately and together, they will meet one last time for a final goodbye.
"I could have graduated early, but I wanted to stick around for the senior experiences," Halsey said. 
Along with the excitement of the ceremony, seniors also participate in a number of fun activities known as senior week, which happens the week before graduation.
"I'm excited to spend time with my friends because, like over the years you get distracted with other stuff, but it's just trying to focus on you and each other. It's nice," Annabelle Boone said.
Breauna Gause works as the Student Body President, which comes with a number of responsibilities including, organizing meetings with the rest of student government, figuring out the issues they want to focus on, and preparing a speech for graduation.  
"This past week I was supposed to come up with my outline for the speech, basically what I'm going to be talking about," Gause said.
Overall, the graduation ceremony aims to create a feeling of closure among students, leaving them with positive memories of their time at the high school. 
"I want every student to feel comfortable and be proud of the experience that they have," Leist said.
Leave a Comment
About the Contributors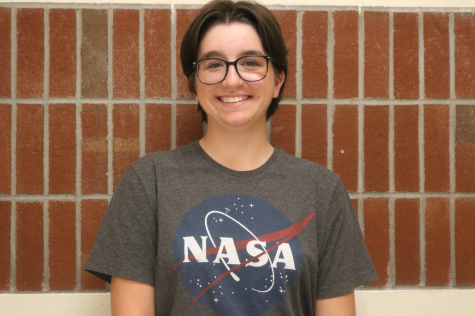 Brooklyn Campbell, Social Media Manager
Brooklyn, a senior at Kings, first joined journalism to better her writing skills. She soon fell in love with the class and decided to take it a second...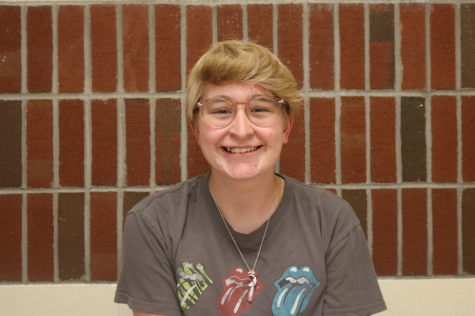 Oliver Mack, Web Manager
As a Senior and Website Manager of The Knight Times, Oliver enjoys writing and being able to read/publish everyone's stories, it's a rewarding activity....