First loss of the season motivates end of season wins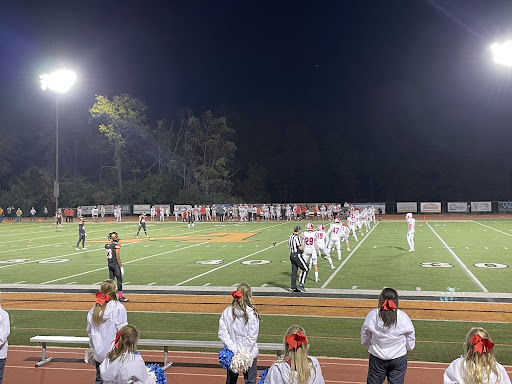 After a loss at the Homecoming game to the rival Winton Woods, the varsity team went into Friday night's game against Anderson highly motivated to win.
"We're looking to finish the year 9-1 and and make a big run in the playoffs," Jay Holubetz said, a senior captain on the football team.
Through the entire season, changes have been made to keep the football players ready to face any team. With challenging teams in the conference, the team must be prepared to battle any threat preventing them from victory.
"We have made lots of adjustments to ensure that our bodies are healthy and ready to go every Friday," Holubetz said. "Our coaches have made it clear that they believe this is the year."
As many seniors are on the varsity team, this will be their final season of highschool football. They look to capitalize on it and have memories that will last.
"Us seniors know that this is it for us and we want to leave it all out there to make a huge run," Holubetz said. 
TJ Hoolehan, a junior on the football team, believes that the team can make a push for the state championship and end their season off with a victory.
"As of right now it may not look like it," Hoolehan said. "We lost our first regular season game since the 19-20 season and we cut it close with a 3-5 team."
The Knights continue their work to face off against the other powerhouse teams in the playoffs. The Knights have been on a huge hot streak, going 10-0 in the 21-22 regular season until losing to Winton Woods in the regional final. 
"We have some work to do to get our revenge on Winton Woods in the playoffs and hopefully win our first regional and state championship," Hoolehan said.
With a win against Anderson, the Knights enter the playoffs with momentum, hoping to win a state championship.