Coin drive for Make-A-Wish resonates with local family
The National Honor Society (NHS) recently ran the first-ever Spooktacular Coin Drive. The coin drive served both as a fun competition for students, and a fundraiser for the Make-A-Wish foundation during the last week of October, leading up to Halloween.
"We were googling different kinds of fundraising opportunities other schools have done for National Honor Society," NHS Fundraising Officer Kaitlin Niebauer said. "We figured we could do that, centered around Halloween."
Functioning as a competition, students put coins into their grade level's corresponding jug to raise their points, and put cash into the jugs of other classes to lower their points. The class with the most points at the end of the week, won outdoor recess during 7th bell on November 4th. 
"I feel like having the prize helped, and then what got the most contribution, I believe, is sabotaging other grades," Niebauer said. "It's fun to sabotage other grades, and that generated quite a bit of money."
The coin drive corresponded with a spirit week encouraging students to show support by dressing up with different colored theme days. Each color represented support for those living with certain critical conditions Make-A-Wish has worked with including cancer and muscular dystrophy. 
Make-A-Wish, a foundation that seeks to help ease the burdens and stress children with critical illnesses face, by granting them the opportunity to make a wish. The foundation granted over 500,000 wishes worldwide, from building a little boy a chicken coop to protect his beloved pet chickens, to fulfilling one girl's dream to meet a unicorn. Or, for KME first-grader 7 year-old Luke Jackson, they will also grant the wish to go to Disney. 
Luke was diagnosed with melanoma in December 2020 at the age of 5. Melanoma, a type of skin cancer, occurs when the cells that control skin pigmentation begin to grow out of control and become cancerous. 
"I got a phone call, and our world changed," Luke's mother Jenna Jackson said. Jackson works as a math teacher at KJH. "The doctor said, 'it is cancer. It's melanoma. We don't know the stage yet, but we need to go in and do another major surgery" 
Jackson explained that after undergoing surgery that removed 50% of the cheek where the melanoma had been found, Luke's cancer was diagnosed as type 3, or type C. This means that the cancer had spread. As a result, Luke underwent a year-long immunotherapy treatment that eventually sent his cancer into remission. 
"While all of that was happening, we got referred to Make-A-Wish," Jackson said. "We got in contact with them, and Luke qualifies for Make-A-Wish. His wish is to go to Disney World."
In addition to providing an opportunity for children to get a happy break from the stress that comes with a critical illness, getting a wish granted also serves as a way for families to connect. 
"[Luke] has three younger siblings," Jackson said. "It's just nice that they get to experience part of his wish as well, because they were affected going through it. Mom and dad were in the hospital a lot and missing all of them.
In total, the coin drive raised $510. The sophomore class took the victory, raising $145 dollars and winning the outdoor recess.
As for the future of the coin drive, Niebauer explained that the main problem faced with the current one, was a lack of coins. 
"Most people don't carry around a ton of pocket change, So, it did make things more difficult in collecting a lot of money," Niebauer said. "If we were to do it in the future? I feel like we would try and make a more digital option available if possible." 
Jackson also discussed how it would be nice to see other charities as the focus of the coin drive in the future. Such as the charity CancerFree KIDS. CancerFree KIDS is a charity in which 100% of the money raised goes directly towards providing doctors with grant money for cancer research. In the past, this research has included immunotherapy which, Jackson explained, makes the experience of cancer much easier on a child's body.  
The impact made by the Spooktacular Coin Drive made to Make-A-Wish is one that resonates with the experiences of the Jacksons, and will serve to help others as well. 
"It just gives you some kind of happiness in that darkness you're going through," Jackson said.
If you wish to make a donation to Make-A-Wish or CancerFree KIDS, donation portals can be accessed on their websites.
Leave a Comment
Donate to The Knight Times
Want to show your appreciation?
Consider donating to The Knight Times!
Your proceeds will go directly towards our newsroom so we can continue bringing you timely, truthful, and professional journalism.
About the Contributors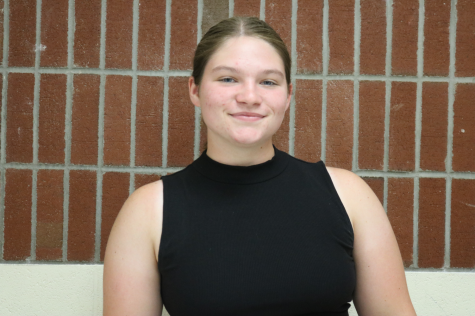 Emily Lynch, Staff Writer
Emily is a senior this year and is a staff writer for the news section of the Knight Times. Her favorite part of working for the Knight times is getting...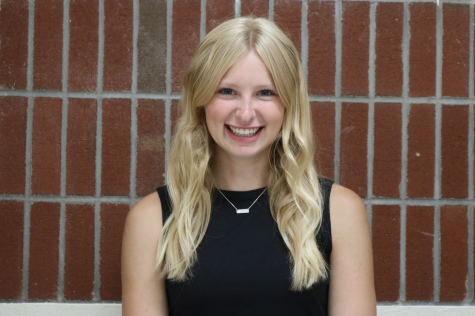 Grace Nelson, Staff Writer
Grace is a senior and writes feature stories for the Knight Times. She has been at Kings' since pre-school. Grace joined journalism in hopes to write stories...