Column: Offseason Problems
Offseason trade negotiations start to heat up NFL general managers and owners need to consider more than on the field action.
To call Deshaun Watson's case tricky is an understatement. Watson made himself into an NFL superstar with 4,800 yards, 32 TD and leading the Texans to a playoff victory. From there his career would take a nasty turn for the worst– in March of 2021 Watson was accused by seven women in the Houston area of sexual assault, his accusations would reach up to 22 women by the summer. Controversial NFL players presented an interesting problem for the league: how to handle players' off-field issues.
Offseason trading of high-value players has become a new league norm. Trading and bringing in veteran players might bring baggage from their previous organizations or might have off-field issues. This started league-wide conversations on the league's disciplinary system. Owners looking to add that final piece to their teams might want to look at the leagues' history before making extravagant moves to get controversial players.
Throughout the summer of 2021, Watson was never actually legally charged, but he would still miss the entire 2021 season due to the accusations and injury. In the spring of 2022 the Cleveland Browns would end up taking a risk trading three first-round draft picks additionally they added three late-round draft picks in upcoming drafts for Watson. He would settle all but one of his accusations outside of court, following his massive contract extension with the Browns, a five-year $230 million deal. This contract also shook up the NFL quarterback market by guaranteeing all $230 million to Watson.
Not every browns fan felt ecstatic about their new quarterback
"I have been a devoted and sometimes fanatical Browns fan for over 60 years.  However, pursuing Deshaun Watson in the way that they did changed my opinion of the Cleveland Browns organization dramatically," said Bob Kristof, local Cleveland Browns fan. "I am very upset and very disappointed in the ownership of the Browns. I don't wear Brown's garb anymore because I don't want to be associated with it. I believe there was plenty of evidence that the signing of Watson has split the fan base and that I am not alone." 
Kristoff brings up a major issue with Cleveland's new quarterback: fan approval of the team. Watson separated the fans into two parts: those who support their team and those who can't support a man with such a convoluted background. A large part of the reason the trade happened to be so risky for the Browns organization. 
However, there are fans who believe that Watson's situation was handled correctly by the league. "In Deshaun Watson case the NFL gave him a 11 game suspension and $5 million fine. They never even went to court on those actuations so I think the NFL's decisions were fair," said Garret Macke, a local NFL Fan. It's hard to argue that someone who was never found guilty and then punished by the league, losing two-thirds of the season and $5,000,000 was under-punished. 
The NFL's dealt with all kinds of situations from Adrian Peterson abuse of his son where he would be suspended the entire 2014 season to Calvin Ridley who got suspended the entire 2022 season due to sports gambling on himself and his team. The question is how does the NFL decide what a fair punishment for players who commit different offenses is? Or in Watson's case how to fairly charge accusations? Could someone be indefinitely suspended? 
These questions challenge the league year in and year out. One mistake and a player or the league could crumble under pressure from fans. This is why the NFL takes great measures to secure its positions on off-field issues. "Integrity of the game's critically important," said Roger Goodell, the NFL Commissioner.
Personally, I believe that the league has handled situations drastically differently depending on the case. The best example of this is Calvin Ridley who bet $1500 on games in November of 2021 and then was handed an indefinite suspension by the league. He would be reinstated following the 2022 season after missing almost two seasons. Whereas Watson got suspended 11 games for his accusations which never amounted to criminal charges. In both instances bias could be found in the rulings. Roger Goodell wanted to punish both Watson and Ridley so in Ridley's case he gave out the worst punishment possible. In my opinion, even worse in Watson's case, an independent judge Sue L. Robinson thought a six-game suspension was fair Roger Goodell appealed the case to give Watson a harsher punishment. Why should one person have the power to end a player's career?
This poses a great problem for teams and the fan base. What if one of your top players breaks the rules?  Left to the mercy of Roger Goodell? I think the league should take steps to make suspension and disciplinary action a group decision like our law system in this country. Players should be judged by a group of their peers. I think players, coaches and owners could make fair decisions better than Roger Goodell.
Leave a Comment
Donate to The Knight Times
Want to show your appreciation?
Consider donating to The Knight Times!
Your proceeds will go directly towards our newsroom so we can continue bringing you timely, truthful, and professional journalism.
About the Contributors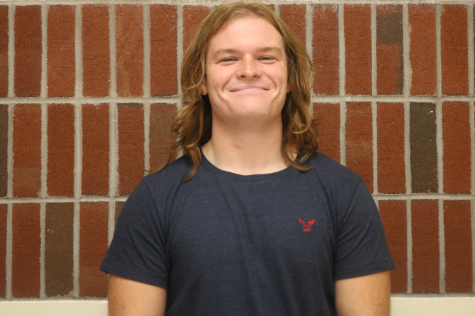 Ian Stewart, Staff Writer
Ian is a senior and has been at kings since kindergarten. He joined journalism to improve his writing skills and get different perspectives in the journalism...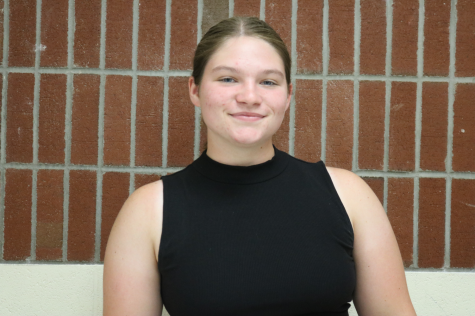 Emily Lynch, Staff Writer
Emily is a senior this year and is a staff writer for the news section of the Knight Times. Her favorite part of working for the Knight times is getting...