It's the Great Guitar Solo, Charlie Badger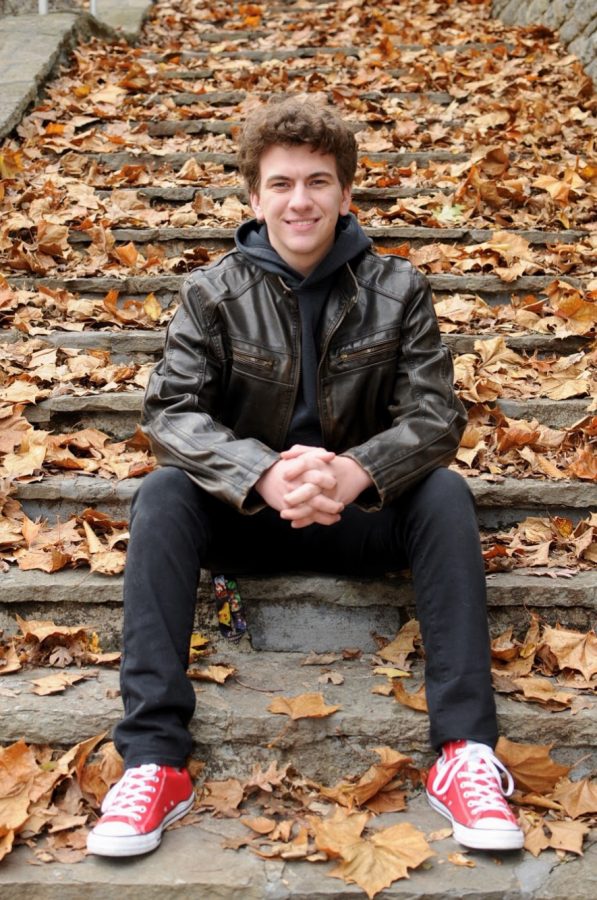 While all of his other peers blindly swayed along to the catchy but mindless earworms that swarmed the Top 40, one high school junior known to the government as Charlie Badger–more affectionately known by friends and family as Chuck–vowed to broaden his horizon by exploring rock-and-roll. He spent time swinging through the vines of funk rock and getting lost in the mosh pit of punk rock. However, he realized that–despite the color splashed into his Spotify account–something was still missing in his life.
One day, he suddenly had an epiphany. He merely admired his headbanging heroes from screens, he never bothered to try to light the torch they attempted to pass on to him. So, Charlie put down the YouTube music videos and picked up his brother's old guitar, vowing to carry out the mission laid out for him. The rest was history, as his story would indicate.
"After seeing a Green Day concert at the beginning of my junior year, I was like I wanna do that," says Badger. "The next day I restrung my brother's old Squier guitar that had been picking up dust for 18 years and started YouTube tutorials. Hearing and watching John Mayer also really got me into the instrument."
Wielding his ax has been more than just a hobby or even a chick magnet: it's also been a great tool for stress management and a constant source for euphoria. "It's a bit of a stress reliever, so I'm pretty relaxed and I feel isolated, but in a good way, I guess."
Badger walked into his guitar lessons with an already formed appreciation for music, but his mind opened even wider after falling in love with the instrument. Playing the guitar helped him value the creative effort put into music across all genres.
"Whether it's high school band kids, hard rock, jazz, blues, pop, or really anything, I never realized how complex the process of making music was," says Badger.
Picking up the strings has been more than just an ego trip for Charlie; it's also enhanced his relationships with his peers.
"He has definitely grown a lot since he started playing. I can tell he has a lot more self-confidence and has found what really makes him happy," his sister, Grace, says. "He's been able to express himself in ways that he wasn't able to without music."  
"I mean, he's always had the personality of a rockstar," close friend and classmate, Yale Godfrey, says. "We like to get together and hear him play his tunes when we chill." The setlist to his personal concerts include "The Cave" by Mumford and Sons, "Over Something" by Gary Clark Jr., and "Dani California" by the Red Hot Chili Peppers, just to name a few.
In just the span of a year, what started as a hobby out of boredom grew into a talent that he hopes will impact his future. "Hopefully, I want to be a part of or start a band in college. I just really want to play with other people."
In the process of having the epiphany that doing is much more than just seeing, Badger's practice and determination in achieving what he once perceived as a pipe dream became reality. However, his talent didn't come overnight: it took many months of flat chords, broken strings, calluses, and F-bombs before he arrived at his skill level today. This skill has done nothing but bring good things for the man. It has boosted his confidence, broadened his social circle, and has even helped him to reevaluate his life. When others say it's too loud, Charlie says they're just too soft and turns the amp up to 11.
About the Writer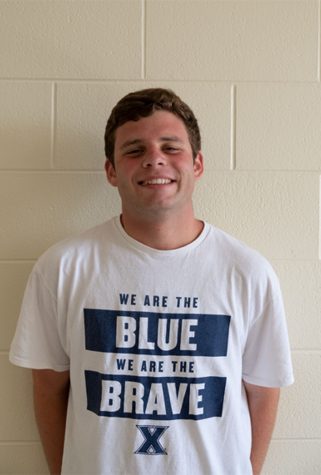 Ryan O'Donnell, Opinion Editor
Ryan O'Donnell is a senior at Kings High School. He is the entertainment section editor for The Knight Times. He enjoys watching movies, college basketball,...