School Pride, Students Sigh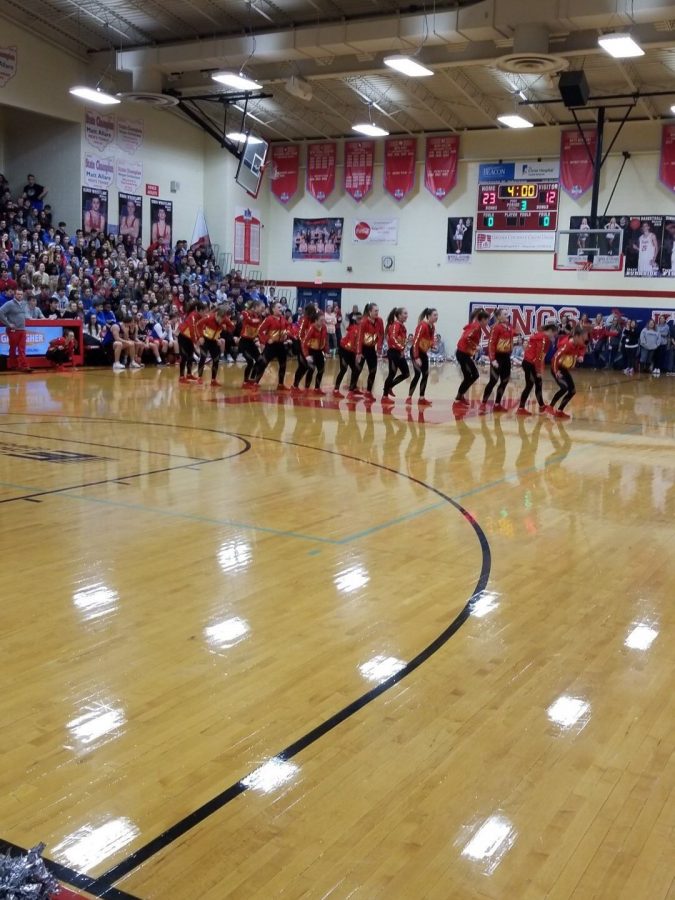 1200 cheering students, 75 staff members, four grades and one school, Every year Kings High School has their annual homecoming and winter pep assemblies. Students cheer on their classmates for their accomplishments. These assemblies often include the traditions of honoring the varsity sports teams, watching students and teachers face off in a basketball game, and watching the band have an instrument face off. But are pep assemblies becoming a thing of the past? Should the school break tradition and focus more on academics?
In February 2019, assistant principal Ron Corradini asked the staff how they feel about pep assemblies.
I wanted to get input from them on how to improve the pep assemblies and improve the safety for all students.  It was also intended to get a discussion started on how we could do some things differently with our pep assemblies," Mr. Corradini said, " I feel it is important that we celebrate our students achievements in all areas.  It is important to showcase the excellent students we have at KHS."
The Knight Times surveyed 200 students to found out what they had to say about pep assemblies. 22.5% of KHS students said they absolutely hate pep assemblies, but only 5.7% said they love them.
"They are getting boring cause we do the same thing every time," junior Emma Streckfuss stated.
However, for some, it's a chance to have shorter classes, hang out with friends, and maybe get a chance to leave school a couple minutes early. Students enjoy the activities against other grades, but the most popular event at the pep assembly is watching the award winning cheer and dance teams.
Critics of pep assemblies often get a big headache after attending them and would prefer to leave because the noise is too loud. 26% of the student body prefers not to have pep assemblies at all. If pep assemblies still happen next year,  66% of the student body prefer to have them at the end of the day. Students indicated that one problem with pep assemblies is being packed inside a gym with the entire school. Students offered the solution of providing other activities during the pep assemblies for students who don't want to go.
Corradini wants pep assemblies to be a collaborative effort between students and staff. "I think it is a great way to get the student body excited about school.  I also think that it brings people closer together."
About the Writer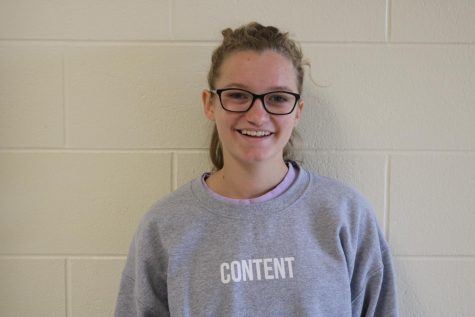 Kaitlyn Beauchamp, A&E Editor
Hi, I'm Kaitlyn Beauchamp. I'm 17, and a Senior at Kings High School. I'm part of the Kings Color Guard. I have been in Girl Scouts for 12 years...