The Odd One Out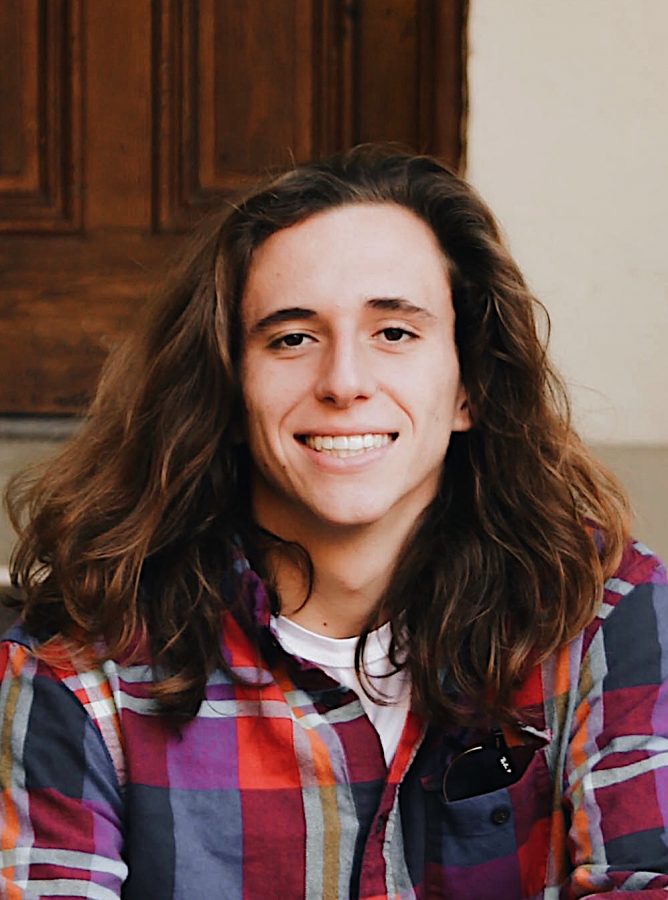 He speaks the language but he doesn't blend in. He is in a new country, a new school, a new life. In February 2017, Nils Terrier's mother, Adeline, decided that she was going to move back to Fontainebleau, France located about an hour from Central Paris. This decision presented a very hard question for Nils: was he to leave his siblings and friends in the US or join his mother in the journey? He chose to join Adeline.
"My mother said she wanted to return to France because she was tired of missing family events. I knew that the right thing to do was to join her; I didn't want her to be alone," he says.
The move was not easy, but his mother was a crucial part of his life, and making this decision was something that was necessary.
"It's hard because a lot of people don't realize how helpful moms really are. Kids should be beyond thankful for everything mothers do. I feel like they are not appreciated enough."
Nils attended Lycée International François 1er, an international school located in Fontainebleau. School life in France was very different compared to American schools; classes were harder, teachers were stricter and the international aspect was confusing. The teachers at the school were not helpful regarding this life transition. After a typical school day, he would attend only two hours of classes in English, and the other subjects were in French.
Nils Terrier was born in the United States but grew up in a French-speaking household. Speaking a different language at home was just something that made him unique in the United States. Though he spoke fluent French, learning new subjects in a foreign language was extremely difficult which was one of the main reasons he wanted to move back. He spent a lot of time playing on the club soccer team during his free time. It was an important outlet for him since school wasn't as enjoyable.
"I ended up moving back to the US because I didn't like it in Fountainbleau. I wasn't getting the help with my education that I needed. The students were really nice and welcoming because a lot of people are from different countries but the administration didn't act the same way."
He moved back in October 2017 and returned to Kings High School. He currently lives at home with his father. However, he still continues to visit Fontainebleau to visit his mother and extended family along with the friends and teammates he made.
Jack Reagan, one of Nils' closest friends had the opportunity to play soccer with Nils throughout high school. Reagan also visited Fountainbleau and surrounding cities twice with Nils. On those trips, Jack experienced a new culture and was able to see how Nils interacted with his old school friends, even with the language barrier.
"To have a friend who speaks French is like having a walking Google Translate by your side all of the time. My trips to France would not have been the same without him. I was able to experience the French culture as if I were a resident of the country itself. I never felt like a tourist while I was with Nils." he says.
Nils's friends here at Kings High School all have valued their friendship with him more than ever. Having a friend that lived in France whose parents share different cultural values than American parents is something that they all find very interesting.
Hayden Coleman, a senior at Kings High School, will never forget the unique experiences he's had with Nils' father, Emmanuel. From eating french meals to playing soccer, even with the language barrier they always manage to have a good time together.
"It's kind of a once in a lifetime experience, finding a friend who has a foreign background, especially in high school. He's shared interesting stories about French life and it's something that I will never forget."
Nils will never forget the experiences he had in France and the people he met. He will continue to embrace his bilingualism; it's a way that he can stand out in the crowd. Having the ability to speak two languages fascinates him and he sees an advantage.

"Speaking two languages has allowed me to become more open-minded; I have more than one view on the world compared to my peers. Also speaking another language is highly valued in the workplace which is something that I will appreciate in the future."
About the Contributor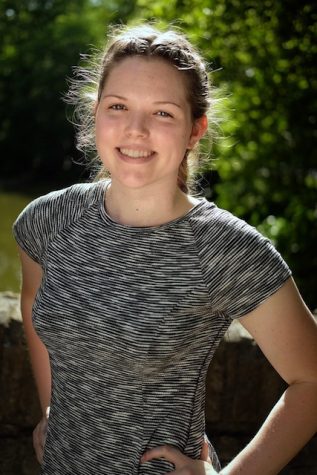 Alice Coleman, News Editor
Hi, my name is Alice Coleman and I'm the News Editor for the Knight Times. I'm 17 and and a senior at Kings. I enjoy volunteering at Bethesda North...