The Men's Soccer Team's Season Comes to a Close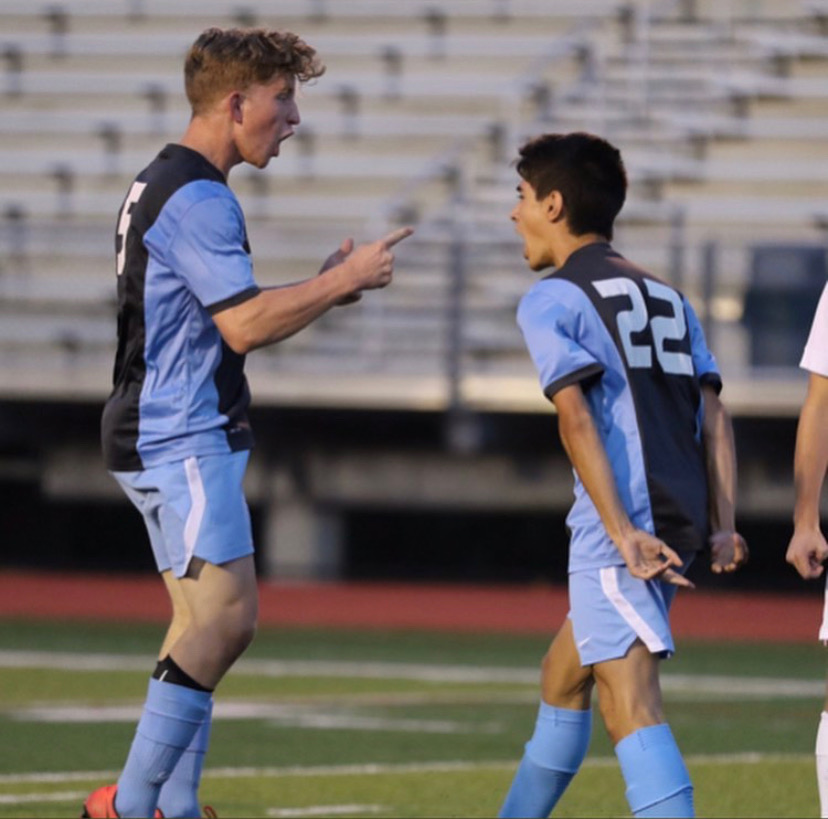 The Kings 2019 men's varsity soccer teams' season came to an end after a heartbreaking 1-0 loss against Anderson on Saturday, October 19, in the second round of the playoffs, but the team had a good season.
"We went 9-0-2 before losing to Anderson in the playoffs, this let us get eleven total wins for the season, which had not been done since 2004, when Kings won the conference," said Michael Adams, a senior goalie.
This historic streak propelled the Knights to finish the season with a record of 11-4-3, and conference record of 4-2-1 which helped spring them to a third place finish in the ECC – their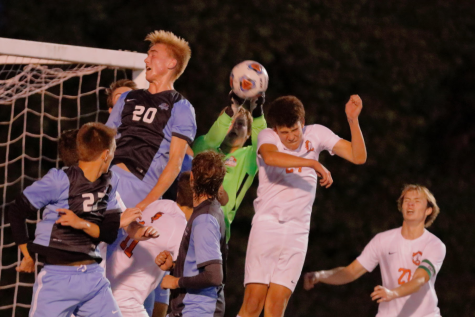 best finish since the ECC started in 2012. The team worked hard all year and battled in every game.
"For me, it was going to the field and training almost every day during the summer. For the team, it was the summer workouts and preseason that gave us confidence, it was a mixture of a great coaching staff, hard work in the summer, and talent," Adams said.
The team's coaching staff was brand new this year, including head coach Kyle Hamilton, and assistant coaches Josh Grant, Robby Frye, and Jack Clark. These coaches brought a new game plan and a fresh energy to the team while encouraging the players to come together so that they could work with each other and play their best.
"I think what the coaches did was give us opportunities to coach ourselves. I think we became more successful because we solved problems as a team and grew closer as teammates and played as one strong unit," said senior Parker Knight.
There was no shortage of talent on the team this year. They had six players receive all conference accolades, with junior Alec Bode and senior Eric Middlekamp earning first team honors. Junior Davis Wik and seniors Trey Mount and Brian Reagan earned second team honors, and senior Lane Kirby received honorable mention.
Adams said, "Playing high school soccer with the people I have known for the past four years," is what he'll miss most about the 2019 Kings soccer team.
About the Writer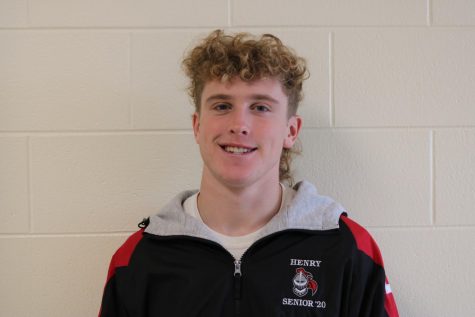 Hunter Henry, Staff Writer
Hey my name is Hunter Henry and I'm a senior in the class of 2020 here at Kings. I play football and baseball but I enjoy all sports! I work as a busser...