Disney+ Must Watch List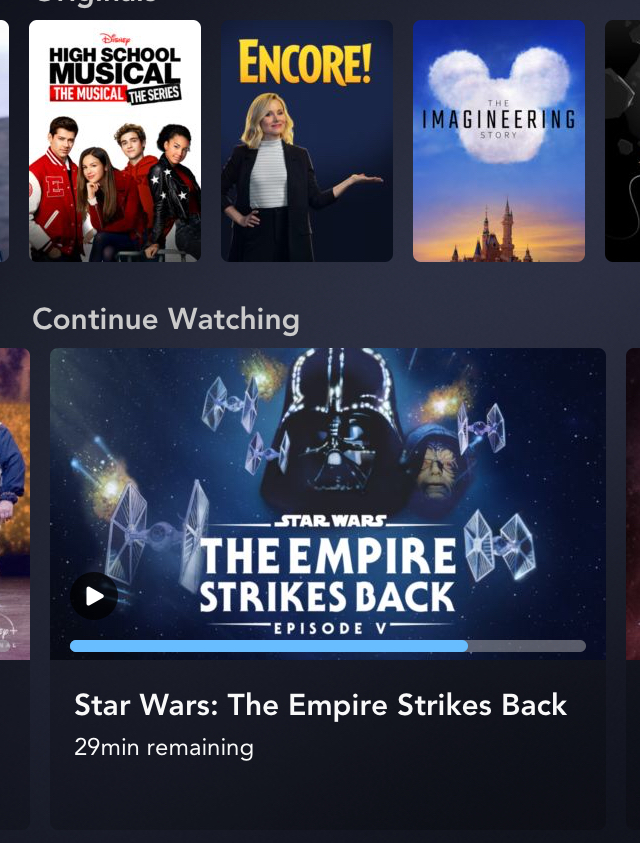 The Mandalorian

This is my favorite show of all time. I don't say that lightly. Baby Yoda is the cutest thing I have ever seen- Don't tell my dog that though. Even though Baby Yoda is a show-stealer, Pedro Pascal and Gina Carano both put in solid performances. Every episode takes the series in a direction I did not expect, but still love. The Star Wars universe is expanding, and if they continue, I think it will exceed even the most ambitious fans' dreams and aspirations for the series. "The Mandalorian" suggests that Disney is putting money into their streaming service, and it's already up there with the big dogs. The Mandalorian is already filming season 2, gearing up for new episodes every Friday. Just go watch it. You've heard of it. I am yelling at you to watch it. Me and the entire internet. If you don't want to listen to some junior in high school who cares a little too much about a galaxy far, far away. Listen to someone you actually respect. You'll probably find someone on the internet.

High School Musical: The Musical: The Series

   I know it's going to take a lot of convincing for some of you to watch this. Don't be mistaken, it's not a reboot or a remake of the classic Disney Channel original. Instead, the story focuses on the high school where "High School Musical" was filmed and the theatre students who go there. A new drama teacher comes in and decides to put on "High School Musical: The Musical" as their show. The series also features a love triangle where both options are nice and sweet to the girl. So far. New stories every Friday. 

The World According to Jeff Goldblum

In the words of Robert Downey Jr., "Jeff Goldblum is a national treasure." So, it's fitting that National Geographic decided to give him a show, to talk about the history and psychology of random things like Sneakers and Ice Cream in his own Jeff Goldblum-y way. I highly recommend this for people who love learning and fun facts but are tired of random English people and Morgan Freeman narrating their documentaries. New episode every Friday.

Star Wars:  The Clone Wars The Series

This is a bit of a revenge story for me. I always wanted to be a Star Wars fan when I was younger, but my mother told me it was a boys thing and that was that. However, about a decade and a lack of care over gender norms later, I am a Star Wars fan. I watched commercials for The Clone Wars in between Scooby-Doo and wanted desperately to watch. Now, with Disney+, I can watch it and my mom has quit trying to stop me. This led me to one of my favorite characters: Ahsoka Tano. If you can get over the animation style and the sometimes cheesy lines, It's a great story with high stakes and shows Anakin Skywalker in his Jedi Knight prime. The series is episodic which means most episodes are their own solo story. Bigger story arcs do get at most 4 episodes. I would recommend starting at season 2 if you want to binge it. Season 1 is a little off as they try to find their footing on the series because the creators were not fans of the prequels. The best part about this is they are creating a new season that will be exclusive on Disney+, premiering in February.

The Imagineering Story

When I clicked on this, I didn't expect it to make me emotional. However, it did. I'm not a person who cries at movies and TV shows easily, So the fact that this random documentary about the people who build the Disney Parks made me cry is a testament of how much love and care was put into a) this series and b) the parks in general. The third episode is awesome and focuses on The Eisner and Wells era of Disney. Disney also reveals some of the magic behind the classic rides, like how the ghost are made in the Haunted Mansion, Where do the 68 (Disney World) or 103 (Disneyland) animatronics in Splash Mountain come from? Who wrote "It's A Small World"'s catchy (or annoying?) song or that time Disney almost got broken up and sold off in small pieces. This show is interesting and emotional. Just trust me on this and give it a watch.

A New Hope, Empire Strikes Back, Return of the Jedi

The Skywalker saga comes to an end this year with the release of "Rise of Skywalker" in December. Go back and revisit the classic original trilogy. "A New Hope" follows the classic Joseph Campbell myth and has some of the most iconic characters, lines, and shots (including the one that Han shot first). Empire Strikes Back is one of my favorite movies of all time. Honestly, it is the perfect sequel. If you haven't seen this movie, I highly, highly,  highly (did I mention highly) recommend it. "Return of The Jedi" is fine. Not nearly as good as "Empire Strikes Back" and "A New Hope", but still a good watch. These are classics and have done so much for our pop culture that you need to see at least once.

Hercules 

This is an underrated movie. It honestly has everything you could want in a Disney movie. Fun and interesting characters? Yes. A feeling of energy and excitement that leaves you ready to fight all? Yes. Some really solid songs and a beautiful score? 100%. Danny Devito? Yes. and he sings. The story blends the myth of Hercules with sports movies and Superman. Somehow, it works. This has so much to love, from the sassy gospel singing muses, to Meg who is honestly one of my favorite characters in Disney. More people need to see this movie and relish in its fantasticness. The only thing that detracts from it is it has a semi-weak and quick ending but, it's still a fun ride with interesting characters and a good story. 

X-Men: The Animated Series

I love the X-men. They are an amazing superhero team and they kind of get screwed when it comes to movies. Wolverine (Hugh Jackman), Charles Xavier and Magneto (James McAvoy, Sir Patrick Stewart, Sir Ian McKellan, and Micheal Fassbender) are the only characters who are done with some form of justice. The movies are all on some level of disappointment. However, X-Men: The Animated Series is fantastic. All the characters get justice and are well done. This is a story of prejudice and fear of differences. Stan Lee and Jack Kirby drew parallels between the team and the civil rights movements of the 60's, when the team was born. The message still rings true today and presents a kid's show that doesn't treat its audience like kids. This is honestly a must-watch for Marvel fans as eventually, the X-Men will join the MCU. Fair warning: fall in love with the characters and story before everyone else does. 

Encore!

This is my guilty pleasure show. It is the story of adults who reunite to put on one of their high school shows after many years of being off the stage. It examines the highs and lows of their high school life and how theatre affected them in their teenage years. This show demonstrates how people have changed over time and have lived with the lessons learned in high school. For example, In the first episode, one of the actors went through cancer treatments during the show. It examines the lives of real people and real stories that have a certain bittersweet charm. The second episode also includes Susan Egan, who originated Belle on Broadway in Beauty and The Beast, who I love more than life itself. Encore! is hosted by Kristen Bell who is a bundle of confetti cupcakes. Overall, the show has some awkward moments as you would when you have real people pouring out their high school experiences. I think this show is something to watch on a lazy Sunday when you want to get the warm and fuzzies. New episodes air every Friday. 
About the Contributor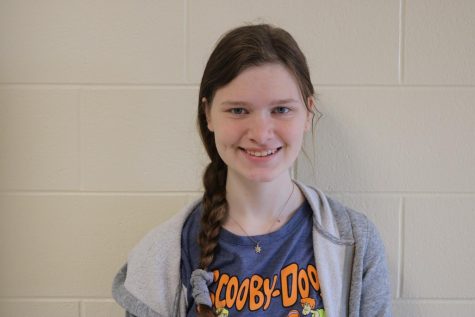 Sarah Dykuizen, Staff Writer
Sarah Dykhuizen is a junior and Arts and Entertainment staff writer. She loves acting and talking about her random passions. She has a lot of them and...