"96 Degrees in the Shade" Album Review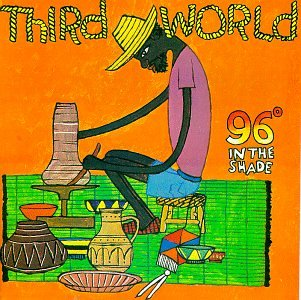 Hang on for a minute...we're trying to find some more stories you might like.
The first time I heard any Reggae other than what was produced by the Marley family was the first rehearsal for the Reggae show at School of Rock.  Reggae was not my first choice in the show lineup, in fact, I was disappointed that it was assigned to me. But as soon as I quit wallowing in self pity and actually listened, I instantly felt the music flowing through me and I was enthralled.  That show turned out to be one of my favorite shows to date. After it ended, I moved on and didn't listen to reggae again; that is until about three months ago in my car when I felt an urge to put some on. After a while, I recognized the song "96 Degrees in the Shade" and I decided to listen to the whole album.  So, here we are with a Reggae album review.  
43 years is a long time for an album to be around.  As old as this album is, it has certainly aged well over the years.  Third World's 1977 release, 96 Degrees in the Shade is sure to strike a beat with anyone who listens to it, even if Reggae isn't their favorite genre.  Kicking the album off, "Jah Glory" is a mysterious, hypnotic tune that describes newly introduced lead singer, William Clarke, aka Bunny Rugs' joy and love for Jah, the Rastafarian name for god.  "Feel a Little Better" is an uplifting song that brings the classic beach Reggae sound to the album, while still drawing from Kingston roots and classics like Toots and the Maytals. "Human Market Place" starts out with a riff on the harmonica that draws from blues influences and provides a soulful beginning to a meaningful song.  It tackles the issue of slave trading that was still occuring (and still is) in parts around the world. "Rhythm of Life" is a soulful track that promotes a connection to your soul and heart through music in the face of oppression, with lyrics like "time of illusion has got you confused, I can see in your eyes that you're battered and bruised.  Like your grandfather cutting sugar cane, I wonder why he survive the pain?" alluding to the struggle of slavery and equality for people of color. "Tribal War" is a slow but funky song that might have influenced modern Reggae standards through fast, alternating hi-hat hits and short guitar chords accompanied by a groovy bass line. The album's title track, "96 Degrees in the Shade" is a song that can be played on the beach, while driving or while chilling with friends in your bedroom.  The versatility of this song probably contributed to its immense success, which led it to become the band's most popular song, and worthy of the title track. 
Overall, this album is great for an introduction to Reggae and is truly worth listening to if you are open minded enough to explore other genres.  This album gets an 8.5 out of 10 because it is fun to listen and jam to, with soulful tracks that really make you feel what the mindset of the band was at the time and understand the meaning beneath the song, but is a short album, coming in at 8 tracks.
About the Writer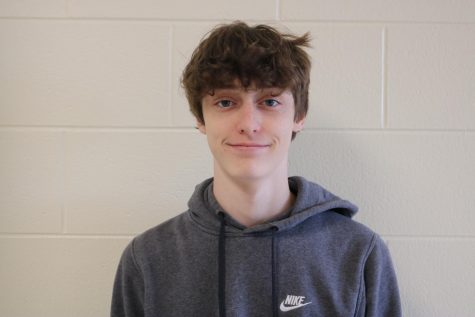 Colin Emery, Staff Writer
My name is Colin Emery I am a sophomore at Kings High School.  I play drums in a punk band and I love all types of music from Tyler The Creator to Mastadon. ...