"The Nothing" Review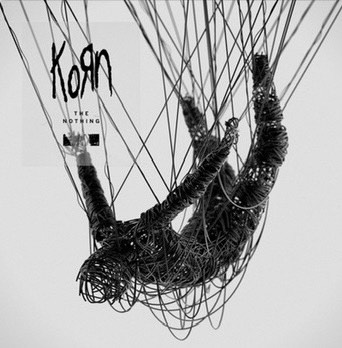 Grief has never been a stranger to Korn. The Bakersville five-piece built a career making music to soothe its demons, addressing issues like depression and sexual abuse along the way. Yet no Korn album has been as affected by grief as their newest release, "The Nothing." Marked by the death of singer Jonathan Davis' wife and mother, this record is saturated with agony and loss, conveyed through both the band's crushingly heavy sound and through Davis's dark, contemplative lyricism. And while "The Nothing" isn't the band's most radio-refined record, it is the most cathartic and psychologically compelling of their entire catalogue. 
Lyrics
While the lyrics of Korn's previous records addressed Jonathan Davis's childhood trauma, "The Nothing" shines a light on the singer's recent tragedies. In "Can You Hear Me," Davis cries, "And while my heart keeps holding on, I know I'll never be the same again," likely in reference to the accidental overdose death of his wife of fourteen years. 
A unique aspect of this record is how the lyrics show Davis in several stages of grief. While tracks such as "Idiosyncrasy" paint a raw picture of anger, denial, and fresh wounds of trauma ("God is making fun of me!"), numbers like "Finally Free" portray Davis at a later, more consoled stage of grief. ("It's time to realize what is really going down"/"I had no time to process it") Through a plethora of vulnerable wails and enraged growls, Jonathan Davis uses "The Nothing" as an opportunity for catharsis, pouring more pain into his microphone than ever before. 
Instrumental Aspect
Though no one would accuse Korn of lacking heaviness, the unharnessed intensity of "The Nothing" will surprise even their most die-hard fans. Songs such as "Cold," "Idiosyncrasy," and "[email protected]" boast thudding, Slipknot-esque basslines, irresistible to headbangers and mosh-pit warriors alike. 
To match singer Jonathan Davis's lyrical agony, Munkey and Feildy play melodically darker and often tonicly deviant riffs, giving "The Nothing" a heavier, more violent tone than any of Korn's previous records. Not as jangly as "Take A Look In The Mirror" or as scatteredly experimental as "Life Is Peachy", but the instrumental aspect of this album stands its own in Korn's catalogue. 
Ray Luzier's work on "The Nothing" proves himself as one of the most underrated drummers of the metal community. When I saw Korn in concert, I was frankly blown away by Luzier's drumming, even though his talent was not always discernible on the records. Luckily, "The Nothing" showcases Luzier's abilities clearly without distracting from other instruments. 
Recording
Korn rarely disappoints us with their studio mixing, and "The Nothing" is no exception. Produced by Nick Raskulinecz, this record exudes a professional touch of clarity without sacrificing Korn's inherent heaviness. Tracks like "Cold" and "Idiosyncrasy" boast a refined sense of intensity and emphasis on instrumental articulation. 
Jonathan Davis's vocals are enhanced to moderate clarity, balancing the intensity of his gutturals and the vulnerability of his falsettos without distracting from other aspects of the music. 
Overall Impression: 3.5/5