Theatre and COVID-19: rehearsing in a pandemic
State regulations have changed the way all school activities work, including theatre productions. The cast of the fall play, Romeo and Juliet, have been grappling with all of the changes in their rehearsal protocols.
The goal of rehearsal is to get ready to perform in front of an audience. This year, the cast and crew have to consider the mandates set forth by Governor DeWine. The audience can only be at 15% capacity. Traffic in aisle ways must be one directional. Groups of no more than four non-family members may choose to sit together.  Families may sit together even if there are more than four. Two seats must remain open on either side of a person or group.  Seating is limited to every other row. Masks must be worn at all times.
Senior Cassandra Reeves, who plays Juliet, has been going to rehearsals like normal, despite being an online student. 
"We wear masks at all times, social distance when possible, and the hand sanitizer is always flowing! We make sure all props get sanitized in between uses as well," said Reeves.
Because everyone has been wearing masks since march there will be a short period of time where the audience will be stunned. Going from 6 feet apart and masks to close up scenes can be a bit of an adjustment. 
"When an audience comes in and they see performers without masks on, there's gonna be an adjustment period. It kind of makes (the audience) feel nervous. But the performers, according to state regulations, do not have to wear masks when they perform," said Pete Moore, director of Romeo & Juliet.
According to the space available in the auditorium, 94 people can attend each show. That's 15 percent of the normal amount of audience members allowed during one performance. As a result, the number of tickets have gone down and become increasingly in demand. 
"We can kind of get away with something different this year, because it's a Shakespeare play. So there are copyright issues. We actually could reproduce recordings and make them available to people. Not really sure what we're gonna do with that we might be having to sell them due to the lack of revenue," Moore said.
So far there have been 50 Coronavirus cases in the Kings school district. That means 304 more students have quarantined to prevent the spread of the virus. If too many cast members have to quarantine, the entire ensemble will have to reorganize and understudies will have to be used. If understudies have to be used then other cast members will have to step into the understudy's small role as well.
"I always keep describing it as a house of cards. You know, I mean, one stiff wind comes along, and we're done. we'll have to postpone it until everybody is healthy. We'll figure out a way to to get the story told. We don't want anything to get in our way of telling it the way we want," Moore said. 
Junior, Ella Devage is one understudy who has stepped into several roles. When students went into quarantine she switched roles with another cast member to cover the roles missing. Everyone on cast became flexible when it came to roles to make sure the show would still run smoothly. 
"As of today (november 9th), we have had three people quarantined within the cast, two of which won't be performing with us. It is very very upsetting and they will be missed dearly. The show definitely won't be the same without them but I know it will still be very emotional and very well done," Devage said. 
On November 10th everything changed. Two of the three students quarantined  were deemed "falsely sent home" and were allowed to come back to school and rehearsal. 
"We appreciate (the audience) coming. I think today it's a risk. We also want them to appreciate how courageous the cast and crew are to do this," Moore said. "Because they're not just doing it simply because it's a fun little way to pass the time. A story really has the power to change the world and they're willing to take a risk in order to get that story told."
Leave a Comment
About the Contributors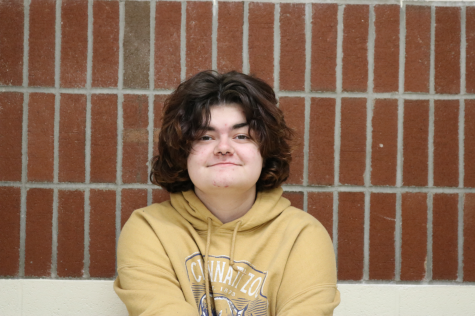 Lexi Hackney, Co-Editor in Chief
Lexi is a Senior and has been attending Kings since kindergarten. They joined the Knight times their sophomore year as a staff writer. In their opinion,...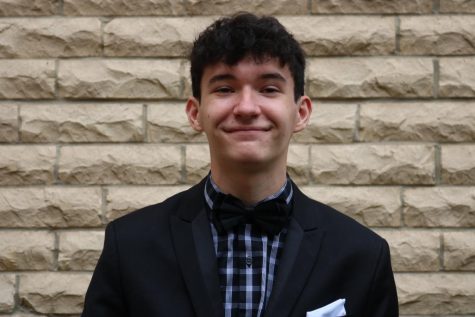 Josiah Taylor, Broadcast Editor
Josiah is a current Senior and has been going to Kings since the 5th grade. He joined the Knight Times to bring a new perspective to the group, and to...