Lack of diversity in literature curriculum leads English teachers to challenge the status quo
They spelled her name wrong. 
One of the most accomplished columnists from her time, with pieces featured in the Boston Evening Traveller, Cosmopolitan,  and College Humor, Katharine Brush became the most well paid woman writer in the 1920's and 1930's. Her witty personality led to multiple writing awards, including Best Short Story writer by the O. Henry Memorial Committee.
 Brush's coverage of the World Series also played a role in shattering glass ceilings for women writers and journalists everywhere. Yet regardless of her triumphs, attribution for her work was given to her male counterparts. For example, F. Scott Fitzgerald was given credit for her short story, Red-Headed Woman. Her work is anthologized in  English curriculum to this day. So, it was no surprise to educators or students when her short story, the Birthday Party, appeared on the Advanced Placement Literature Exam back in 2005. 
There was only one problem. 
They had misspelled her name. 
Seemingly accidental, the inaccurate spelling of a professional writer on the AP Literature test came as a shock to Carrie Snyder, Chair of the English Department. The realization that Brush's first name had been spelled incorrectly caused anger and confusion, especially amongst the female students in her AP Literature class. While it is apparent that the Advanced Placement (AP) curriculum is starting to introduce strong female authors, students were disappointed that the representation was inaccurate. 
Snyder is proud of her department for prioritizing inclusivity. 
"Mr. Bitzer, for example, tries to use an author of color whenever possible rather than another white author. We're also constantly looking to include new novels. Another good example is Mrs. Pratt. She has an entire book shelf filled with LGBTQ representation so that students who identify with this have more opportunities to relate to their reading," Snyder said. 
The English teachers' attempts to increase diversity in the literature they teach do not go unnoticed. Many students realize the department is doing whatever they can to create a comfortable environment for students of all genders, colors, and sexual identities. 
"The English department obviously works hard and is great at their job; I've learned so much. I think my more recent classes, such as Honors English 10, have done an incredible job with cultural representation," said junior,  Renee Perpignan "For example, we read Things Fall Apart by Chinua Achebe which takes place in present day Nigeria. We discussed things that we thought about when we heard the word 'Africa', and most kids said things along the lines of poverty, different animals like lions, and the classic scene of the sunset with that one tree we can all envision with drums beating in the background. I can't blame us though because that's all we've learned in school."
Tackling unfinished stories is a priority for the department. Finding the balance between teaching the traditional literary canon while revealing other stories from the same time period is a difficult yet necessary task that English teacher Katelyn Bare has taken on. 
 "I think there's a lot of really important elements when it comes to work that has been around for a long time, like the Great Gastby. So it is an important book for students to read. However, there's this whole other story about what was happening in the 1920s and I feel like the book doesn't even get to scrape the surface with African-American culture, and so we, as teachers choose to make space and time to really talk to our students about the other sides of the story and try to go over cultural significance wherever it fits," Bare said. 
However, some students would still like to see more. Gabby Karrick, senior, feels that the best way to include diversity is to first recognize the different issues and stigmas surrounding ideas pushed in popular books. 
"I think most people are able to recognize the importance of the classics, especially in literature. There are lessons to be learned from them," Karrick said.  "However, I would love to see the English Department recognize the shortcomings of the curriculum and actively begin to incorporate a greater variety of perspectives and teach the mistakes of The Great Gatsby and To Kill a Mockingbird and what these stories could be without elitism or a white savior complex. I do not think erasing any books from lesson plans is the answer. To actively fight against an ignorant view of the world around us we should dissect these novels for what they are, while addressing the racist or sexist ideals they may have."
Educators nationwide have organized with the hopes of increasing diversity for English students.  DisruptTexts is a grassroots movement by educators for educators designed to challenge current lessons in order to create the diverse and inclusive curriculum that students deserve.
"DisruptTexts is an additive movement. We believe in developing a curriculum that includes as much of the great literature from all people of the world, as possible," said Julia Torres, cofounder of DisruptTexts. "When reading "old" pieces of text (or new ones), there are questions we have posted during each Twitter chat that expressly address how to think and learn about literature in a way that departs from what many have done in the past. The texts vary, but the questions are always the same."
DisruptTexts organizers call for educators to acknowledge the unique or taboo aspects of classic and idolized pieces of literature. Specifically, regarding issues of social inequity. What are the drawbacks of these texts? In what ways might these texts be problematic related equity, representation, gender, race, power, and so on?  Questioning traditional texts plays a vital role in dismantling ignorance and creating true representation within classrooms. 
"For the longest time, stories written by white males were those given priority, occasionally works written by white women were added to the canon of what's known and taught in schools, but over time, the canon did not evolve to include many LGBTQ+, Black, Indigenous, Asian, Southwest Asian or Latinx voice. That is a shame because it sent the message that works from these groups of people aren't worthy of academic study and don't need to be studied by those who considered themselves to be the majority. This has reinforced oppressive power structures and harmed the collective consciousness in ways too many people are reluctant to address," Torres said.
The core literature curriculum trends towards white, male authors. College Prep (CP) freshmen read Of Mice and Men and Romeo and Juliet; this is the same for Honors freshmen, except they have the option between The Bean Trees, The Hobbit, and The Sword in the Stone for their summer assignments. Honors English sophomores are introduced to the hero's tragedy through Julius Caesar and Things Fall Apart, meanwhile  CP sophomores explore issues of race with To Kill a Mockingbird.  Junior options are vast, depending on which class they choose to take. All juniors must read The Great Gatsby. 
However, there are classes that provide a wider scope of representation, such as Women in Literature, taught by Snyder. Other English teachers are in the process of developing new classes to educate students about different social issues and provide them with the tools and skills to talk about them. Jonathan Bitzer and Elisa King have been creating a course in which students can learn about social justice to help further the student body's knowledge on what's happening in the world around them. 
"The synopsis of the course is looking at how structures of power influence different groups of people in ways that go unnoticed by our student body. This class has been developing between me and Mrs. Kings for about six years. The more we talked about it the more we realized that we had similar ideas surrounding the type of class we'd like to teach and we both felt that there was a need for it, and this summer one of us texted the other one and said, 'It's time,'" Bitzer said. "We both knew that this was the year we couldn't just talk about it. We needed to do it. So we started meeting over the summer and these meetings were about two to three hours long. We laid out about ten or twelve topics and each topic covers a group of people who, the world is not built to adjust systems for them, the systems aren't built for them. 
This course will consist of different topics within social justice, and the students will be provided the opportunity to choose which topics they would like to learn about, or that they feel are most important to cover. 
The goal for this class is to equip students with the necessary information to discuss different issues in and out of the classroom. While plenty of students have an interest in social justice, not having the proper education can lead to frustration which Bitzer is trying to avoid by using his new course. 
"I want the students to have experience honing critical thinking skills. I want students to have a vocabulary that they can use to talk about social justice. I want them to have some mastery. I think a lot of well intentioned students, and to an extent even me, plenty of well intentioned people feel like they can't do anything," Bitzer said. "So I want students to be able to take that frustration and turn it into action. This summer I didn't go to any marches or protests, like I would have if I were twenty years younger or if a pandemic hadn't been going on. What I told myself is that my ability to engage with these issues, meaningfully, happens in the classroom."
Torres believes that steps taken by teachers and educators like Mr. Bitzer are essential in addressing diversity and inclusivity within literature and the classroom.
"I think it is important to challenge a status quo that has implied for years that stories of some or one language, culture, or group of people are more important than stories from every country, language, people, culture," Torres said.
Leave a Comment
Donate to The Knight Times
Want to show your appreciation?
Consider donating to The Knight Times!
Your proceeds will go directly towards our newsroom so we can continue bringing you timely, truthful, and professional journalism.
About the Contributors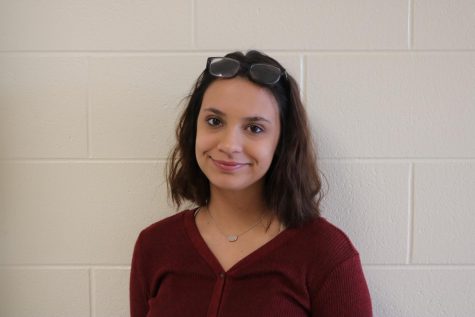 Kayla Estrada, Editor in Chief
Kayla Estrada is a senior and has been attending Kings since the first grade. This is her second year as Editor in Chief of the Knight Times and she intends...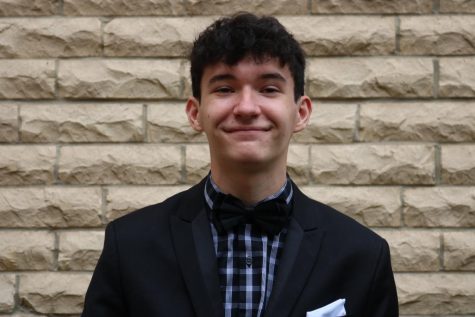 Josiah Taylor, Broadcast Editor
Josiah is a current Senior and has been going to Kings since the 5th grade. He joined the Knight Times to bring a new perspective to the group, and to...