Graduation ceremony returns with limited seating
An in person graduation ceremony will take place on May 16 at 2:00pm, but graduates will have a limited number of invitations due to Covid restrictions. 
"Each graduate gets four tickets right now. Ticket numbers can change if the governor of the Ohio Health Department changes things. It can increase. Also if we have some kids that decide they don't want to participate in the graduation ceremony and our numbers decrease from 343 down to 302, then our seats could also increase at that point in time too," said Ron Corradini, one of the main coordinators of graduation this year.  
The main concern with having an in-person graduation ceremony is social distancing properly. That's one of the reasons a limited number of people are allowed to come. 
"The other thing is there still there's going to be some distancing on the floor that students are responsible for. One of the major worries of the President of the Cintas Center was about kids hugging and high fiving people as they are handed their diploma cover which has happened in the past," Corradini said. 
If seniors don't feel comfortable going to a big graduation ceremony at the Cintas center there is still another option. Counseling Coordinator Debby Henderson explained that students have two choices this year to receive their diploma. 
"We are offering seniors two options. They can come down to the Cintas Center at Xavier and do the typical graduation with family there and whatnot, and every student would get four tickets for family. Or we can do an actual in person private family kind of graduation, and they would come into school. You could have endless family members then and you have a 10 minute window, your name would be announced, you'd walk across the stage, we'd have a photographer take your picture, and you'll get your diploma," Henderson said.  
A new addition to the graduation ceremony this year is the speeches. Speeches have always been part of graduation but this year they aren't going to be given by the normal graduates.
"In the years past we have had our valedictorian and our salutatorian give speeches. But we have so many students in our senior class who have an interest in speaking, have a great ability or message to share, and who have strong GPAs. Sometimes the valedictorian and salutatorian don't always want to be the ones who have to get up there and speak. We're going to let anybody in the senior class audition to be a graduation speaker, and if they have a great message to share and they have the ability to deliver it, they can be chosen and be the speaker" Henderson said. 
Leave a Comment
About the Contributor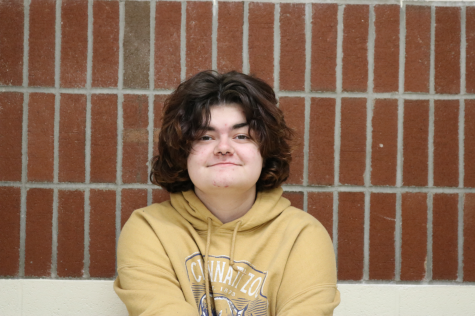 Lexi Hackney, Co-Editor in Chief
Lexi is a Senior and has been attending Kings since kindergarten. They joined the Knight times their sophomore year as a staff writer. In their opinion,...