King's Dance Team hires new coach
The Kings High School Dance Team hired new coach, Courtney Dang, following Coach Debra Smith's retirement.
Before Dang came to Kings, she taught at Anderson as an assistant coach for a year and then coached at Turpin for three years. Dang brought her assistant coach Maya Holden over with her to Kings from Turpin. They both have a lot of experience with dance and Coach Dang has a history with ECC.
"I grew up in Oak Ridge, Tennessee, I was a studio trained dancer from the age of 7 through 17, and I went to the University of Cincinnati for five years to dance on the dance team there," Coach Courtney Dang said.
The students on the team love the hard-working attitude she has and the caring, fun environment at practice. They believe that Coach Dang trains them well and they respect her. Dang has won three national championship titles and five world championship titles.
"She's really good at pushing us, she has a ton of experience being on the UCD I've seen, she herself has tons of national titles, her profile picture on the group chat is both of her fists up with all of her national title rings," said Paige Doughman, a senior on KDT.
The girls go to camps during the summer and practice every Tuesday and Thursday from 4:00 to 6:30, but the people on the team and the coaches make it worth all the effort.
"I often feel overwhelmed sometimes with the amount of practice and material we have to memorize, however, our coaches make it manageable and we have such a fun practice environment and a very encouraging one that it makes the stress go away," Doughman said.
Paige Doughman and Kaitlyn McCorkle both mention that they miss their old Coach, Debra Smith, but feel grateful to have Dang work with them.
Their previous Coach, Debra Smith, originally founded the program in the early 2000s. They've never had another coach before. 
Dang wants to keep things about the same this year so she decided to follow the path Coach Smith laid out for her, but she wants to change a few things next year and do some things they did at Turpin.
"[Coach Smith] chose to do military night and homecoming which are two really big games. But, in the future, I'd love to perform at every home game. [I'm] just starting the swing of things, doing what they used to do, just doing like the minimum," said Dang. 
Dang still needs to get used to the team and their way of doing things, but she thinks the first part of the season was the most fun part because of all of the planning. 
"It was really exciting to get started but it was just a lot of like kind of logistics to figure out [and] I need[ed] to plan out like the whole season. I thought I had that figured out in Turpin. It was like a big change, but it wasn't too bad, it was a little stressful. But it was a smooth transition overall. I think having help from the old coach helped. Her handing off pretty much everything she had done in the past and showing me the ropes and everything like that. She was a big help." said Coach Dang.
View Comments (2)
About the Contributor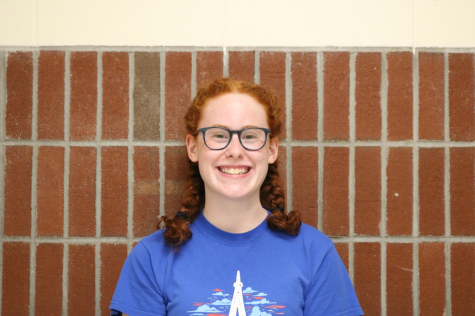 Paige Dwyer, Staff Writer
Paige is a junior and has only been at Kings since her Freshman year. Before that, she was homeschooled along with her six younger siblings by her dad....