Portfolios open the door to student creativity
AP Drawing students finalized cohesive themes for their portfolios and will work all year long to submit their work to the AP College Board. 
The class gives students the freedom to design their portfolios however they choose. When they apply to college, students that take the class can turn in a portfolio of their works along with their application.
"As a group they [students] develop their portfolio. They decide what's working and what's not,"  Guilfoyle said. "They also build upon their submission page through the AP board throughout the year so it's not like they have to put it together at the end of the year. They are constantly submitting and editing their submission page online throughout the semester."
Throughout the school year, students work on different art pieces to learn their strengths and weaknesses as an artist. 
"A couple of my favorite projects highlight different mediums like colored pencil rendering. They [The students] make a project and focus on something in black and white. Whether it's in pen and ink or in graphite they refresh their skills and see what they're best at," Guilfoyle said. 
Ashton Ulbrich, senior, attends Guilfoyle's AP drawing class as a way to finish her portfolio with a unified theme. 
"My theme this year is dreams and all the different aspects of them. I feel like that's a really cool way to express different thoughts and emotions of all different kinds of people," Ulbrich said. 
She joined AP Drawing to show others her talent and how she interprets her drawings. Ulbrich always liked art because of its versatility. 
"I feel like art can be interpreted in so many different ways like wherever you are, as long as you have something to express and say. Art can be really meaningful to anyone. I find a lot of beauty in that because I feel like it's a way that I can personally express myself and maybe touch someone else's heart," Ulbrich said. 
Guilyfoyle's class gives students like Ulbrich a way to work on their art along with feedback from fellow artists. 
"I like being around other people that are also very into their art. We all give each other feedback and tips. It makes me feel like I'm genuinely becoming a better artist because of the help from others and they're critiquing," Ulbrich said. 
Mattie Foster, senior, started taking AP drawing because she likes the freedom it brings her versus other art classes taught at the high school. 
"I felt like it was a well rounded class and I could do basically whatever I wanted to do, which is something that really appealed to me. It is a self-driven class where I get to plan all my projects," Foster said. 
Foster's portfolio this year reworks the portfolio she made last year. 
"Last year I really focused on the transitional years from childhood to adulthood. So this year I'm really focusing on the teenage years and what it really means to be a teenager," Foster said. 
Originally Foster's plan didn't include submitting a portfolio during her application process nor majoring in an art discipline. 
"I actually just recently decided that I wanted to do something in art and design. For the longest time I was going on the psychology route. I thought I couldn't work in an art field because that's not gonna make me any money," Foster said. "But, you know, in the end, it's kind of the only thing I really want to do and the only thing that I have a drive for." 
As a teacher Guilfoyle believes if anyone wants to take AP drawing they should. The class isn't just for students drawn to the arts. 
"I think any student that enjoys the creative process and enjoys making things and experimenting, even if they're not the best artists, should take the class. I encourage more students to take it because I think there are a lot more students that can have success there than just the students that are amazing drawers and painters," Guilfoyle said.
View Comments (1)
About the Contributor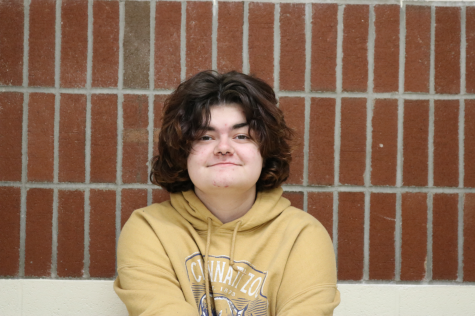 Lexi Hackney, Co-Editor in Chief
Lexi is a Senior and has been attending Kings since kindergarten. They joined the Knight times their sophomore year as a staff writer. In their opinion,...