Notable Volleyball Season comes to an end
The volleyball team's season came to an end following the loss to Mercy McAuley in the OHSAA sectional finals. The lady knights finished their season with a 19-5 overall record and 15-3 ECC record and fell just short of Lebanon for the top of the ECC. 
The Knights fought hard in their 3-1 loss to Mercy McAuley, losing the first two sets but coming back and winning the third set before finally losing the fourth and final set.
"I honestly think we needed a little bit more energy and fight to win, but Mercy is a really talented team," senior Kate Barrett said. 
The loss to Mercy McAuley concluded the playoff run and season for the team. 
"We started off struggling in serve received and that had a domino effect on the rest of our game. Mercy played great and took advantage of our errors," head coach Amanda Meadows said. 
This was the final game for seniors Kate Barrett, Audry Dowd, and Sophia Taylor. While they are sad that it is over they are also grateful that it happened.
"I'm sad that I will never get to play with this amazing group of girls again, but I've made new friendships and learned some lessons along the way," Barrett said.
 The girls improved each week and made a run in the playoffs before the loss to Mercy.
"We had a great season, finishing 19-5 and second in the conference," Meadows said. "We had a couple of tough losses but we had a lot of improvement in our young players throughout the season."
The season continued to highlight the girls' skills and taught the seniors lessons throughout their journey as volleyball players.
"Our season went really well. We all played our best and that got us far in the postseason tournament," Barrett said. "I am grateful for all that volleyball has taught me as an athlete and as an adult."
The loss of these seniors next year will not be easy for Coach Meadows but she has high hopes for the future.
"I am grateful to have shared this year's journey with an amazing bunch of girls. I am really looking forward to being a very dominant team in the next couple of years," Meadows said. 
The future of Kings Volleyball is bright, even with the loss of three seniors, a considerable number of starters will return next season to prove themselves once again. 
"I'm hoping that all of us will come back more experienced. I think we will be even better than we were this past year," Abby Yoder, sophomore, said. 
Yoder recently broke the school record for assists in a season and recorded her 1000th career assist. 
 "We will continue to mature in our games as we get older," Yoder said. 
Yoder, among five other returning sophomores, hopes to improve over this off season and bounce back better next season. 
View Comments (1)
About the Contributor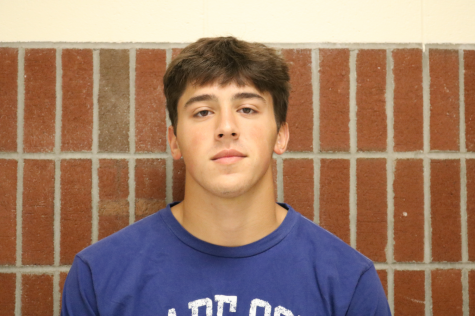 Eli Aruri, Staff Writer
Eli is a junior and Has attended kings all of his life, his hobbies include working out and playing football, He joined journalism to have the opportunity...