R.A.I.S.E team promotes positive school culture
Every other Wednesday the R.A.I.S.E. Team hosts a table for students who have received castle credits to cash them in for prizes.
Castle Credits are cards students receive for showing positive behavior or doing something good around school with a scratch-off that shows a prize they can receive.
"Castle credits are a reward system that we have through our PBIS program here at the high school which is like a continuation of the PACT program from the junior high," R.A.I.S.E. team advisor Valerie Eldridge said.
PBIS (Positive Behavioral Interventions and Supports) is what schools use to promote safety and good behavior in school. The focus of PBIS is prevention, not punishment.
"Our PBIS student leadership team is called R.A.I.S.E. and the R stands for respect, A stands for accountability, I stands for Integrity, S stands for service and E stands for Enthusiasm. [R.A.I.S.E. team members] do other leadership-type things in our club and they earn points for doing different things throughout the year. Ultimately when kings freshman camp (KFC) rolls around and the first round of applications are sent out, they are sent to the R.A.I.S.E. Team members and they can be a KFC counselor," Eldridge said.
KFC is a two-day camp that takes place in May each year.  8th-grade students are placed in "families"  of 8-10 8th graders with three KFC student counselors; one 9th grade, one 10th grade, and one 11th grade. At KFC, 8th graders learn about R.A.I.S.E, what it's like to be a high school student, play fun games, and end the camp with a fun concert.
"R.A.I.S.E team members are usually people that feel and believe in our core values. It's open to anyone. As long as you believe in the term R.A.I.S.E. and what it stands for, anyone can join," R.A.I.S.E. team advisor Lindsay Six said.
The R.A.I.S.E. team manages KFC to lessen the fears of transitioning into high school from the junior high and so the 8th grade, soon-to-be 9th-grade students already know some people when they transition into high school.
"We thought that it would be awesome to have a student team because they are our best resource in regards to how to make our school the best place it can be," Eldridge said.
Castle Credits are part of the overall effort to create a positive student culture at the high school. The student body is torn about the motivational effect of the castle credits.
"I only got a single piece of candy," junior Nathan Hering said.
Leave a Comment
About the Contributor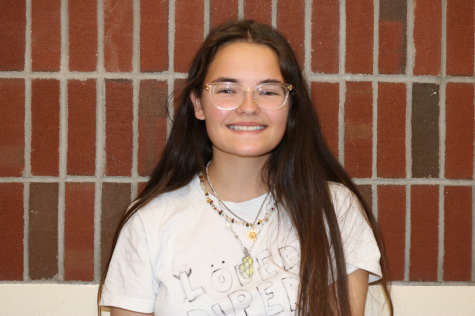 Molly Hering, Staff Writer
I joined journalism to challenge myself and expand my choices on what I might want to pursue after high school. A few of my hobbies are Colorguard, fashion...