Lady Knights strive for greatness
Lady Knights basketball started the season red hot,  looking to improve from last year and become a serious competitor for the ECC title. 
"Our main goal for this season and one we have had all season is to win the ECC or at least be one of the top teams," Sophomore Gabby Simonson said. 
Five teams– Kings, Turpin, Milford, Winton Woods, and Loveland–are within a game of each other in the standings, the conference looks like it will be very tight among the top teams all season. They are currently third in a tough conference. 
"To accomplish our goals this year we need to do the little things like communicating on and off the court and working as a team to set ourselves above the rest," Simonson said. 
Five years since their last conference title in 2017, this year has gotten off to a similar start at 3-1 in the conference, and 4-1 overall. 
"We can win the ECC this year if we keep playing how we have been," Junior Abby Rawlings said. 
Last year was a disappointing one for the girls as they finished 8th with an overall record of 7-12. 
"Last year we struggled to finish games in the 4th quarter. We tended to mess up the little things which caused us to lose a lot of games we should have won," Junior Riley Wells said. 
The offseason has been instrumental in working to turn it around this year. 
"Offseason practices have been very important to us and we feel as though we've made strides with some of the things we've struggled with in the past," Wells said. 
Wells believes that hard work and determination is what will set this team apart down the stretch when the conference standings begin to shake out.
"Both offseason and season practices have shown us our strengths and weaknesses so we can be the best team possible down the stretch," Wells said. 
Leave a Comment
About the Contributor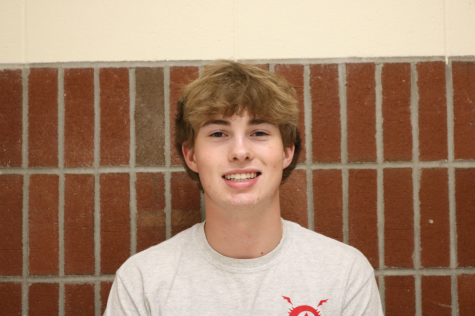 Ty Hacker, Staff Writer
Ty is a junior and a writer in the sports section for the Knight Times. His hobbies include working out and playing golf. He joined journalism with the...