Blankets and bonding: gymnasts host annual winter party
With meets starting in early January, the gymnastics team prepares for the upcoming season with tough training and team bonding. 
"We have been practicing for about a month now," head coach Emily Chapman said. "The girls have worked really hard in the off-season and have learned a lot of new skills."
Starting in 2018, the relatively new team heads into just its fourth year as an official Kings sport.
"We are growing every year, sharpening our skills and competitiveness. We're constantly improving to be the best team we can be," Chapman said. 
One of the most important aspects of this young program is team bonding. The strong sense of work keeps the team happy and motivated. 
"It brings everyone together for the same cause," senior captain Bayleigh Kostkan said. "When we go out onto the floor at a meet, we are all together. We will have had experience with one another before we even step out on the floor."
The team spent last Sunday making blankets at their annual Christmas party. The blankets are donated to Warm Welcomes, a non-profit providing support to children in the foster care system. 
"We have the girls bring in fleece fabric and we make tied blankets together," Chapman said. "They get very excited for it and they really enjoy being able to help out the community at the same time."
Blanket making established itself as a new tradition to the program, becoming an important event for years to come. 
"We started it two years ago but we'd always make them for kids in foster care when I was younger," Kostkan said. "I think it's good team bonding for everyone to make a blanket. It's a lot of fun and a good way to get the team together."
The party also consisted of gift exchanges, snacks, and team discussions. 
"We have a lot of downtime with each other, learning new members. We have 5 new members this year," Chapman said. "The girls all get along together. We try not to have a negative attitude and keep everything positive and fun."
The team's bond and teamwork translates into success on the floor, bars, and beam. Gymnastics is both mentally and physically draining so encouragement really helps, said Kostkan. 
"We keep them focused on gymnastics and being a part of a team. Because of our bond, we are able to compete at the highest level," Chapman said.
Leave a Comment
About the Contributor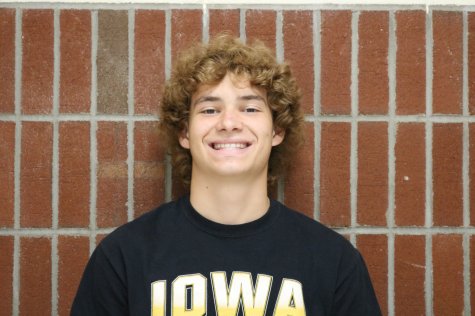 Tom Barta, Sports editor
Tom is a senior and sports section editor for The Knight Times. He has gone to Kings his whole life, starting in kindergarten. He loves listening to music,...