8-bit Christmas: A nostalgic adventure everyone expects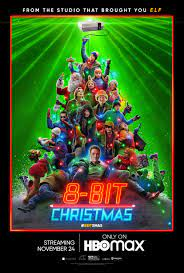 From the studio that brought you Elf, 8-bit Christmas is one of the biggest movies coming out this Holiday season. In the film, a father, Jake Doyle, recounts a childhood story for his daughter, entailing an epic quest with his childhood friends to obtain a Nintendo gaming system in 1980s suburban Chicago. The movie follows the princess bride trope, cutting between the past adventure and the present Christmas.
Starring Neil Patrick Harris, Winslow Fegley, June Diane Raphael, David Cross, and Steve Zahn, this movie is certainly one of the most prolific Christmas movies to be released on the major streaming services. This particular movie is only available on HBO Max.
The film scratches all the right spots a Christmas movie ought to. It has nostalgia, one-liners, a storyline that tugs at your heartstrings, family wholesomeness, and Christmas joy. Neil Patrick Harris delivers plenty of one-liners, and his childhood posse is hilarious, the whole movie overall is sure to get laughs. As well, the movie tugs at your heartstrings with emotional-packed content throughout the entire movie. In fact, the movie almost seems familiar while watching, as if it were a mashup of every Christmas movie ever made.
However, the movie certainly came with some faults. I found that the ending left me feeling incomplete; the message was wholesome but it came off as corny. The corniness factor is what ultimately brings this movie down the most. The movie, at times, can come off as a going-through-the-motions Christmas film, a money grab, made from a Christmas movie cookie cutter. 
There was plenty to love from this movie. Jake Doyle and his friend group's antics had me smiling the entire duration, and Doyle's family dynamic was realistic and touching. Alas, the mentioned faults make the movie fall short of what possibly could have been a new-age Christmas cult classic.
Leave a Comment
About the Contributor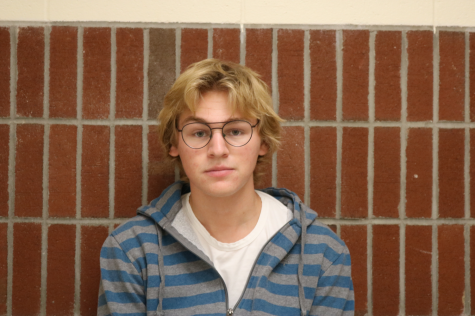 Ryan Flecker, Arts and Entertainment editor
Hello, I am Ryan Flecker, section editor of the Arts and Entertainment crew for The Knight Times. As a senior, my favorite aspect of being a section editor...