A Man Named Scott: Documentary Review
Released on November 5th 2021, A Man Named Scott, gives a look into the emotional and creative genius of musical artist Kid Cudi. The documentary follows Cudi's journey from his first single, Day N' Night, released in 2007 on MySpace, to his 2018 collaboration album with Kanye West, Kids See Ghosts. Throughout the film we get to see how Cudi felt during the recording of each album from his perspective as well as from the perspective of his close friends.
Kid Cudi has arguably been one of the most influential hip hop artists of the 21st century. His first album, Man on the Moon: The End of Day, sent ripples through the music industry. At the time releasing rap music that talked about your feelings and emotions wasn't cool or the norm. This started to change after the release of Man on the Moon. Man on the Moon also gave a voice to the lost and lonely. He let his audience know that they are not alone and that it is okay to not be okay.
Featured interviews in the film include celebrities like Kanye West, Shia LaBeouf, Timothee Chalamet, and Pharrell Williams. His manager, Dennis Cummings, is also featured as well as the producers he has worked with since the beginning of his career. 
The documentary largely focuses on the beginning of his career and the making of his first two studio albums, Man on the Moon: The End of Day, and Man on the Moon ll: The Legend of Mr. Rager. Both of these albums created the new standard for rap music and influenced today's biggest artists like Travis Scott, Lil Yachty, and ASAP Rocky. The sounds he brought to the genre of hip hop in Man on the Moon l & ll have been used more and more in the industry since their releases in 2009 and 2010.
Cudi isn't always as open about certain subjects when he is being interviewed, especially the more serious subjects which largely revolve around his 2015 album Speedin' Bullet 2 Heaven, which he barely spoke of at all. At the time, he relapsed on cocaine and was in a really dark spot in his life where he was planning his own suicide, making it understandable that he did not want to speak about it. He does however speak about his struggles with depression, anxiety, and substance abuse.
The film left the watcher with a better understanding of Kid Cudi and how he expanded rap's lyrical subjects. Any Kid Cudi fan, music lover, or artist would enjoy this documentary.  It is available on Amazon Prime.
Leave a Comment
About the Contributor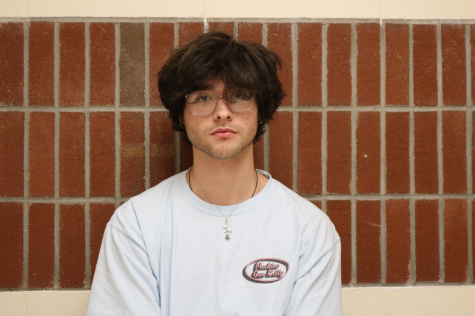 Jake Murrel, Staff Writer
Jake Murrel is a senior and a writer for the Art and Entertainment section of The Knight Times. He enjoys interviewing and improving his writing skills....