ESPN night: tradition carries on
A packed gym, fans flooding the stands, players waiting anxiously in the locker room, and the student section roars in anticipation of the special night ahead.
ESPN night. The tradition, started by the student section, means so much to the students and the players.
The night has been a tradition for years. It includes students making all sorts of different signs, banners, or cutouts of players and holding them up during the game. 
Every game in the student section gets organized with a theme: Hawaiian, Camo, USA, etc. These themes bring a fun atmosphere to the games, but ESPN night remains special for many reasons. 
The group of 3 or 4 students including the "Red Jacket" that sits behind an ESPN "desk" donning suit jackets and a headset to portray an ESPN reporter is the centerpiece of the student section on ESPN night.
The "Red Jacket" has been a tradition among the student section for years. Every year the student body selects one senior who embodies the spirit of the student section. This student is responsible for creating the themes for each game, leading the student section in chants, and most importantly cheering on their classmates. 
"Being selected as the 'Red Jacket' was a very cool opportunity because it means that my classmates respect me and see me as a leader," Senior Thomas Boster said. Thomas was voted as the "Red Jacket" leader of the student section by his peers.
The tradition of ESPN night always takes place for one of the biggest games of the basketball season. 
"ESPN night as the 'Red Jacket' is probably one of the most hectic nights," Boster said. "Organizing the student section that night was like the football games, there were a ton of people."
This past ESPN night, the boys faced Walnut Hills, holding the number 1 spot in ECC rankings with a 15-1 overall record only losing to Moeller. 
"ESPN night means that the whole gym will be packed and I know my friends will be there to support," Senior Basketball player Daniel Georgesen said.
Despite the support from the student section, the Knights would lose 75-57 to an exceptional Walnut Hills team.
The Knights are closing out a mediocre season sitting at 7th in the ECC with an 8-10 overall record. Only a couple of games remain before the start of the tournament and the knights hope to turn things around to receive better seeding in the playoff bracket. 
Georgesen hopes the support from the student section will continue into the playoffs.
"Student sections are more important than people give it credit for," Georgesen said, "Knowing you have everyone in your school watching you play makes it that much more fun." 
Leave a Comment
About the Contributor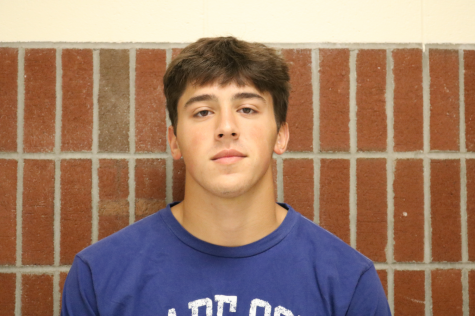 Eli Aruri, Staff Writer
Eli is a junior and Has attended kings all of his life, his hobbies include working out and playing football, He joined journalism to have the opportunity...