Melodies stimulate movement
She climbed up the steps of the large yellow school bus and sat down in the first available seat. Looking out the window with passion filled eyes that watched as she passed her house on the way to school. Green Day's American Idiot plays on her iPod Shuffle. It contained pirated music that became a daily pastime. 
Hodge's musical influence started with her grandmother because she taught piano. "She did a lot of stuff for schools and musicals and I always heard her. It [music] was something that I fell into at an early age. My first music experience was when I went to a Hi Five concert at age three," Hodges said. 
Following through with music as she got older, Hodges joined choir in middle school. She accredits the music community at Kings for her personality today. 
"I remember freshman year in choir, I was so shy. I wasn't confident in my singing ability whatsoever. There were people all around me that I thought were so cool. I always thought I was never gonna be good enough for that," Hodges said.
Hodges planned to express her personality during a game in choir her sophomore year. Covid took that chance away from her. 
"That moment I would go out and express myself and it would be the turning point- I realized I had never really needed that at all because that day had come and never happened for me," Hodges said. 
"As the years went on, I realized I was also cool. That was amazing because getting to sing with others is something that can be so meaningful. I feel like for me especially, I was somebody who was so afraid of people getting to know me because I was afraid I wasn't going to be good enough," Hodges said. "When you sing and make mistakes you need to rely on others and ask for help. Asking others for help made me more confident in my singing." 
Hope Milthaler, choir teacher for the high school, has known Hodges since she started high school. She noticed the change after years of mentoring her. 
"It's so obvious. Her boldness and confidence is through the roof and she has become seemingly self-accepting. She realized she wasn't exhibiting her actual character. I saw that change in her. Kirienne is clearly being her true, most genuine, most authentic self," Milthaler said. 
Milthaler describes Hodges as an energy in the room. "You know if she's not in the room. She's got that float of a soprano that we always long for. I'm so grateful she came out of her shell because that impacts how she uses that high voice," Milthaler said. 
Hodges will always consider music having a tremendous impact on not just her, but every human on this Earth. 
"Music is so important, because someday, you're going to be walking, or sitting or standing and there's going to be something that you hear that touches you and you might not even know why. You might not even need to know why. Because I use it as something that I feel really transcends individual experience. It transcends, you know, even language in some cases," Hodges said. 
Leave a Comment
About the Contributor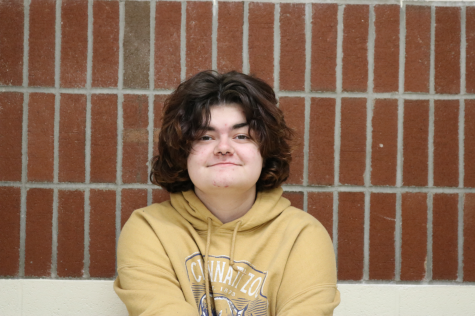 Lexi Hackney, Co-Editor in Chief
Lexi is a Senior and has been attending Kings since kindergarten. They joined the Knight times their sophomore year as a staff writer. In their opinion,...