Young Entrepreneur side hustles towards success
Another little boy walks up to the vending machine, as he enters another dollar. Pushing 90 degrees outside, sitting by the cool pool, a vending machine was the best thing around. The nearest restaurant was miles away, outside of the neighborhood, and those little kids would barely walk from the house to the pool, definitely not all the way to the nearest Mcdonalds. 
As a young man that grew up in woodfield, going to that pool every day, Colin Shultz realized the easiest way to make some money is to throw a vending machine in the busiest part of the neighborhood. 
Shultz is going to study Entrepreneur/Corporate innovation at the University of South Florida. 
Shultz is trying to figure out a way to keep his vending machine and succeed in college. My mom said that she would help run the machine as long as I supplied money for the snacks. He moved his machine to the YMCA after the summer ended because the pool closed. After seeing all the revenue he is getting at the Y he realized that if he can keep the machine there he will make a lot of money. 
"Moving the vending machine to the "Y" was one of the best things I could have done, my machine gets 10 times more money there than it ever did at the pool," Shultz said.
Now that Shultz figured out his vending machine scenario he started to brainstorm other ways to make money. Shultz and a few of his friends decided to get into NFTs. An NFT is a non-fungible token, which is a non-interchangeable unit of data stored on a blockchain, a form of digital ledger, that can be sold and traded. Types of NFT data units may be associated with digital files such as photos, videos, and audio.
"I started learning about NFTs because my friends told me that it was the easiest way to make a good amount of money, and you just sit in your house," Shultz said. 
Shultz then bought into a project called Balloonsville. Balloonsville is a picture of a balloon with a face and different attributes. Everyone thought this project was going to be the one. 
Once the project hit the market, it went crazy, numbers were skyrocetting through the roof, then all of a sudden the creator of the balloons rugged the whole thing, took all the money out of it, and left. 
"I was as concerned as I've ever been about my first project being a complete bust, and I didnt know what to do," Shultz said.
Luckily for Shultz, the project went viral on social media and the prices went back up because of popularity. 
Shultz continued his NFT portfolio by investing in a project called "OKAY BEARS". This project has been talked about for a long time and Shultz had a chance to get one. The project blew up and hit 100 sol within 48 hours. Shutz ended up selling his Bear for 100 sol, and making roughly $10,000. 
"After that I got so hyped and knew this is just the start, my life is going to change," Shultz said. 
All of Shultz's friends know about his drive to make money, they know about the hard work he puts in to be where he is today. Carter Smith, a good friend of Shultz, has stayed with Colin and mentored him through their experiences. 
"He's very hard working, and he gets what he wants when it comes to money, he won't take no for an answer," Smith said. 
Another one of his friends, Tate Mount has been friends with Shultz his whole life, and he knows how hard he wants to succeed in life. 
"He has this intense drive to succeed because he wants to set himself up for anything he wants to do in life," Mount said. 
After high school Shultz looks to learn more about what he wants to do, and continue his entrepreneurship through an internship in marketing or sales.
"Marketing and sales are both jobs that you can work your way up in, and hopefully once I start making enough money I can use some of that money to branch out of my job whether that's through investing or start up," Shultz said. 
Leave a Comment
Donate to The Knight Times
Want to show your appreciation?
Consider donating to The Knight Times!
Your proceeds will go directly towards our newsroom so we can continue bringing you timely, truthful, and professional journalism.
About the Contributor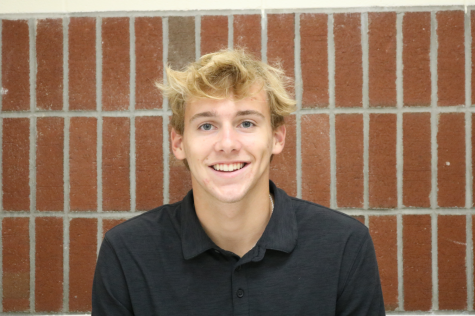 Brady Wik, Staff Writer
Brady is a junior and has been attending kings all of his high school career. He joined journalism because he thought it would be fun to write about school...