Possible security threat calls for escalated police presence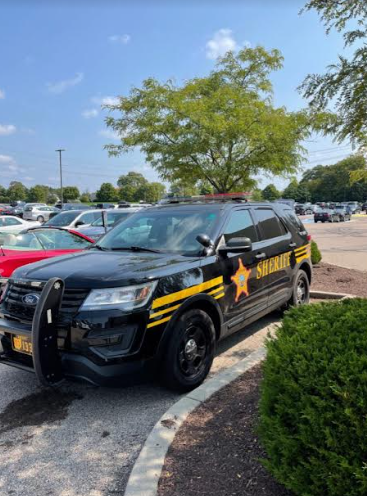 High school principal Doug Leist issued an email after school Thursday regarding the safety of students and staff after a student reported that the words, "don't come to school Friday" were written in a bathroom stall on Thursday,  along with a doodle resembling a bullet. 
The vague message raised questions of school safety, Leist noted in his email message, saying that it could be viewed by some as "a threat of violence toward the school." The credibility surrounding the threat caused high school students to feel uneasy being at school on Friday.
"Some kids took a picture of it and started sending it out on social media," Leist said. "Once it gets on social media it starts going around to everybody, and then everybody starts to wonder if they should be concerned or not."
Approximately 118 students were absent today. Secretary Jessica Emerson said that was "more than normal." 
Leist also recounted in his district email that "After investigating, it was found that the threat was non-specific and unsubstantiated."
"I'm no expert, so I took it right to the sheriff's department and they investigated. They can make the call and deem whether it's a credible threat, or if it's somebody who's taken on a hoax," Leist said.
Despite their belief that the threat was unsubstantial the sheriff's department increased police presence at school for the day in anticipation of the threat. Their presence is also meant to make school more secure and safe for the students and staff.
"What's going to make everybody feel a lot safer is having a huge presence tomorrow at school. Normally, they bring in people from other places just to be around the school. So everybody can feel safe," said Leist.
Leave a Comment