Rematch: Knights conquer Winton Woods in regional semi-finals
The Knights football team defeated Winton Woods, putting this Rocky versus Apollo Creed-style rivalry to rest, and looking forward to a big win against Anderson in the regional final next week. 
"We were feeling really good about Friday," said starting quarterback Will Kocher. "We had prepared so much and were ready for whatever they threw at us."
The players had been waiting for redemption since they lost against the Warriors during the Homecoming game. The rivalry started in the 2021 season, when the Knights beat Winton Woods at home. Winton Woods struck back during the 2021 playoffs though, and ended the Knights run.
"They didn't expect us to beat them, " said Kocher, referring to Friday night's game. "All emotions came out when we lost the Homecoming game and we knew like, alright, it's us versus them and we need to beat them."
This game had been marked on the calendars for everyone in the community. The "red sea" showed out and supported the Knights. This boost of energy served to benefit the Knights, as they won the game and sent Winton Woods packing.
"We knew the atmosphere was going to be wild and we were looking to thrive off that energy," said Jay Holubetz, starting running back for the Knights. "The hype around this game was on another level so us players were really locking, trying to drown out the noise."
When that moment arrived, the players had an elite focus before this matchup leading to a 10-point first-half lead. Stout defense and a devastating air attack would lead the Knights to a winning score of 23-16, getting redemption and revenge for the loss in the playoffs last year. 
"We installed a couple of plays we saw that they struggled with and that's what we changed, " said Kocher.
With Winton Woods knocked out, the Knights move on to their next target, Anderson in the regional finals.
Leave a Comment
About the Contributor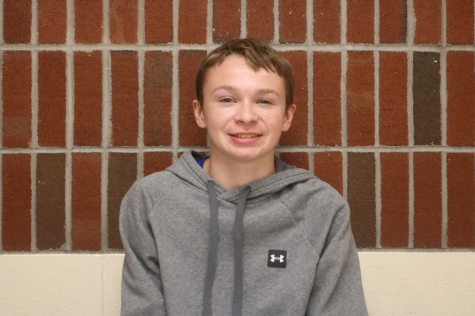 Brandon Gross, Sports Editor
Brandon Gross is a senior at Kings Highschool. He is a journalist for the sports section of the Knight Times. This is Brandon's first year at the Knight...