"My Policeman" sheds light on closeted LGBTQ+ hardships
Social conventions have evolved since the 1950s. 
"My Policeman," an LGBTQ+ romance novel written by Bethan Roberts, adapted into a screenplay by Ron Nyswaner, and directed by Michael Grandage, touches on this evolution with a unique realness and integrity. 
Starring Harry Styles, Emma Corrin, and David Dawson, this film gives viewers an in-depth look into the lives of Tom, Marion, and Patrick as they attempt to make peace with themselves while struggling with self-identification. 
"What I want to convey about the three people in that relationship was how difficult it was for all of them," Roberts said in an interview with Amazon Prime Video.
When I first read this novel in June, I was under the impression that it was about a cliché love triangle, but that was not the case. This story takes place in Brighton, England, in 1957. Tom, a closeted gay policeman, marries Marion, a schoolteacher. Unbeknownst to Marion, Tom begins a love affair with an art curator from the museum, Patrick. 
Later on, in 1999, Tom and Marion take in Patrick after he suffers a stroke. This movie interprets what occurred between those two time-frames told through journal entries from both Patrick and Marion. The duality of the time periods are executed swiftly and consistently in each scene. The flashbacks were not confusing. Unlike other films, I did not have to rewind, watch again, and resume. 
"She [Marion] has a lot of hard moments in the film, and I think Emma's just open to feeling it all," Styles says in the same interview.
Marion is as big a part of this film as anybody. She holds much love for her husband and friend, but in turn, they deceive her. Instead of a happily ever after, she receives secrets and lies. 
"This love is all-consuming,"  Patrick writes in a journal entry, "I pity people who don't know what it feels like to be this in love."
Watching the way Patrick describes his feelings for Tom gave me butterflies. However, his words were not for me.
The two lovers begin to secretly see each other and eventually go to Venice together. There, they get more intimate and involved with their feelings, let loose and go on boat rides, and stroll the city. It gave me content finally seeing them out and about, but I still felt guilt for Marion. She always wanted to travel to Venice.
The montage of them exploring Venice is there to discreetly explain to viewers that not every place in the world was against the LGBTQ+ community during those times. A notable change occurs in Tom and Patrick's demeanor while in Venice. They do not flaunt their relationship, but they become more comfortable. Being gay was not only socially unacceptable in the 1950s, but it was also illegal in the UK. Gay people caught would be arrested. There, they would get called slurs, beaten, starved, etc. Currently, people in the LGBTQ+ community still receive prejudice, but it isn't the same as it was roughly 70 years ago.
"How do you ever go about living or understanding yourself, " Corrin told Amazon Prime, "if you're not allowed to be that way?"
The cinematography, character arcs, and screenwriting are perfect. From book to screen, "My Policeman" did not disappoint. The scenes are almost perfectly in sync with how the book progressed, and multiple lines directly quote from the book. The acting is raw and personal, and there seems to be a connection between the actors and their characters.
"What I love about Patrick is he knows who he is, and he's incredibly proud of his sexuality, " Dawson said in the same interview, "he's gone through an awful lot in his life, and he's skillfully found a way of still being able to be many aspects of himself in public."
Unlike Styles' September release "Don't Worry Darling," "My Policeman" debuted without scandals or drama.
I adored "My Policeman," and I implore you to watch it. Heartbreak, betrayal, and acceptance dominate the storyline of the film, molding three lives together. Intimacy and consideration were the main points in its formation. Struggles with sexuality, body image, mental health, and motivation, force us to create an image of ourselves, who we want to be, versus who we are. This movie beautifully executes these issues and makes them all-inclusive to those struggling. 
Leave a Comment
About the Contributor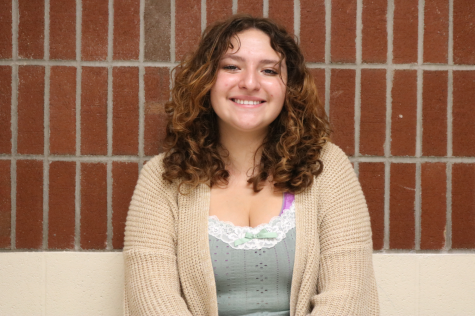 Arianna Maldonado, News Editor
Arianna is a sophomore and a staff writer at The Knight Times. She joined The Knight Times to help inform the Kings' students and community. Outside of...