Beyond the classroom, teachers lead extracurriculars
Standing on the side of the football field is not where you expect high school math teacher Ryan Frambes to be on a chilly November afternoon. You will find him running drills and preparing for the big Friday game. You would expect a teacher to be in the classroom grading papers and preparing lessons. However, this is not unusual for the teachers of Kings. You will often find Kings' teachers on the field, at the pool and even baking a cake — engaging their students through sports and extracurriculars, not as a fan, but as their coaches and leaders.
According to a list of advisers for every club or activity at the high school an estimate of 33% of Kings high-school teachers participate as leaders of extracurricular clubs, not including sports. Kaitlyn Gilbert, upperclassmen English teacher and R.A.I.S.E. adviser, wants to mold Kings into a district that everyone wants to be a part of. 
"If we can make just the littlest of things like 1% better I feel like our kids are just going to love to learn. I want their high-school experience to be memorable," Gilbert said. 
Doug Leist, principal, teaches his staff about the Kings Culture Blueprint where he promotes being stronger together, owning your response and growth driving dreams.
"Culture is really the beliefs and the values that people have inside of that place," Leist said. 
Grace Jones, senior, feels that when teachers support her, she gains a different view on life, just because her teachers take time out of their day to help her. Jones holds on to lessons her teachers have taught her during extracurricular activities like… 
"Everyone is someone, but you just have to work on yourself, you need to find out who that person is and you will always succeed in life," Jones said.
Ryan Frambes wants his students to know that they are going to learn math and work hard at football, but that he is still going to crack jokes. He wants to be seen as a positive role model in every situation. 
"It's awesome to be able to come back and then just pass it onto the next generation of people, players, and students, and you know, just try and be a positive impact because not every profession, not every job, has the ability to interact with 100 plus students every single year and 60 plus players every single season," Frambes said. 
Senior Avery Tumler says that her teachers make Kings better by helping to create things like fundraisers and community service projects to get students more involved in the community. 
"In general, Kings' teachers portray an overall helpfulness and cheerfulness in the school," Tumler said. 
Teachers create opportunities to make every student feel included and heard, bringing both them and students together. 
"This is my destination school, like I can't envision myself being in any other spot right now. I want to give back to the community to sustain this district, to propel it forward. I want this to be a place of friendship and a place of having fun. I want this to be a place where kids love coming to school," Gilbert said.
Leave a Comment
About the Contributor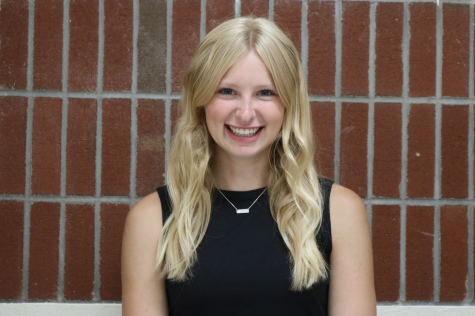 Grace Nelson, Staff Writer
Grace is a senior and writes feature stories for the Knight Times. She has been at Kings' since pre-school. Grace joined journalism in hopes to write stories...