Around the World in 80 Outfits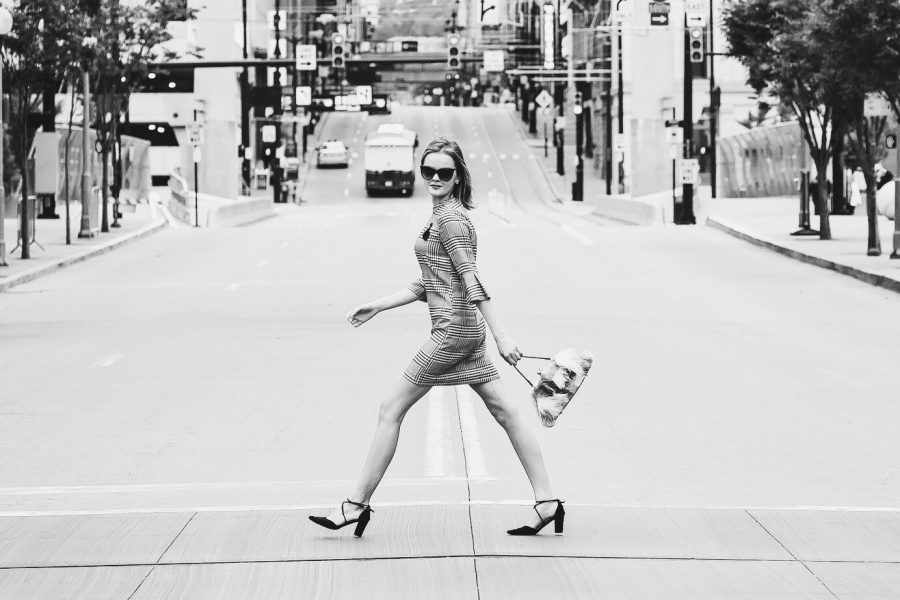 Coronado, California. Washington, DC. Tokyo, Japan. Memphis, Tennessee. Rural Missouri. Charleston, West Virginia. Cincinnati, Ohio. On the surface, these places seem to have little to nothing in common. However, Chloe Bernard knows all of these places very well. In just seventeen years of life, she has called all of these very different places home.
Born on a small island off the coast of San Diego, Chloe has seldom spent more than a few years living in one place. Because of this, it's been hard for her to find one place that she can confidently call home. Due to the lack of consistency of location in her life, she's had to turn to other outlets to find her sense of identity. The greatest of these outlets? Fashion.
Chloe's sense of fashion always helped her stand out, and it has given her confidence. Chloe takes inspiration from a wide range of influences, from Audrey Hepburn to Gigi Hadid, to form her own unique style.
"My style's pretty classic," she said. "I take inspiration from Parisian culture, and right now I love a good 60s look. I love adding little pops of color or fun accessories. I don't usually partake in trends for the sake of it, but if it's something I like, then I go for it."
Chloe often uses Instagram to broadcast this sense of style to the world. She posts her favorite outfits and makeup looks, including her ruby red prom dress, a cowl neck sweater from her senior pictures, a winged eye makeup look, and a bold red lipstick look; these posts only help to build her confidence more.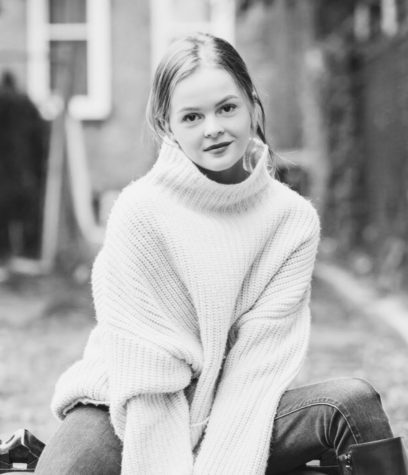 Because of all the moving she did during her childhood, Chloe needed all the extra confidence she could get.
Chloe's situation was far from most people's definition of normal, but it was just what she was used to. Moving was simply part of life. Growing up, her dad was a helicopter pilot in the Navy, so her family had to move every two years. This really gave them little to no time to feel like they were settled in anywhere. Moving boxes and new furniture were permanent fixtures in their many homes.
Most people don't have to think about all the aspects that go into having to move every two years, but the Bernard family is all too familiar with these steps. Danelle Bernard, Chloe's mother, emphasized how much effort goes into simply packing up and moving as soon as you finally settle in somewhere.
"Moving into a community that didn't have a lot of military made it harder to make friends," Danelle says. "Everyone grew up together, so it was odd to make room for a new person."
Big moves are tough, especially for a young child. It's easy to take your home for granted, but Chloe felt as if she didn't have one. She didn't have a specific place she could call her home, or a place that felt like it was hers.
"I don't really have roots in a place, but I think that helps because I have them in myself and it kind of gives me a sense of confidence because I know that I don't need anywhere," she says. "I've kind of adapted to that to where it doesn't really matter, but it's definitely hard to see the places that I lived previously and see how life has kind of moved on without me there."
Because she couldn't find her identity in a place, she had to find it in something else. She found her passion for style, fashion, and makeup when she was still very young.
"I had a Cheetah Girls dress up kit and I loved wearing my mom's scarves and her makeup and doing my hair. It really gave me a sense of confidence, and at that point, I hadn't moved around too much, but I think as I grew up, I kind of grew into that. I liked fashion. It gave me control; I could pick out things that I liked and styles I liked and inspirations I liked," she says.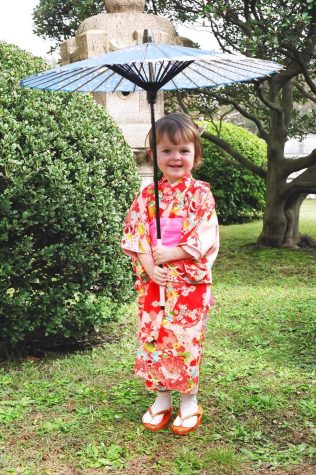 These passions ended up helping Chloe down the road when she was moving to new schools. It made it easier for her to feel confident in new and unfamiliar environments where it would be very easy to feel insecure. For her, these interests created a smooth transition from place to place.
"Fashion kind of provides a personality to the outside of yourself and I've always kind of liked dressing fun," she says. "I like dressing how I feel. It has a lot of power to change your mood and express yourself. Fashion has kind of taught me just to… I know it sounds corny, but just be yourself and dress how you want. It doesn't really matter what other people think. It's your closet. It's your style. If it makes you happy, just go for it."
Chloe's most recent move was to Cincinnati when she was in eighth grade. She's lived in the same house for almost five years, so she's had the opportunity to settle down and make new friendships that will stay with her until she graduates and beyond. One of her first friends and her future college roommate is senior Olivia Niemann.
"I've known Chloe since eighth grade," Olivia says. "She is super nice, creative, and really fun to be around. The most unique thing about her would be her interests like involving her love of fashion and baking."
Even though Chloe didn't have what others would call a traditional childhood, she still appreciates the experiences that she gained from it.
"I don't think I would change anything," she says. "It made me an individual and it opened me up to different cultures and ways of life. Moving has taught me that confidence and a sense of security has to come from yourself. You can't rely on somebody or a place to give that to you. It has to be something organic that you come up with."
Even after five years of staying in one place, Chloe still finds comfort and confidence in fashion. She strolls the halls of Kings High School dressed in a funky yellow jumpsuit or a fun plaid dress, and all eyes are immediately drawn to her. Not because she's the new girl or because no one recognizes her, but because she's formed an identity for herself through her own unique style.
Whether it be the beaches of Southern California, the hustle and bustle of Tokyo, or the suburban streets of Cincinnati, Chloe has learned to adapt to whatever environment life throws at her, with the help of her interests in fashion and makeup.
About the Writer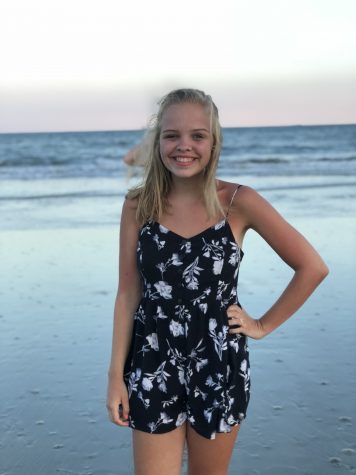 Maddie Feltner, Business Manager
Hi! My name is Maddie Feltner and I'm the business manager for the Knight Times. I'm 17 years old and a senior at Kings High School. When I'm not...