Her Power with a Pen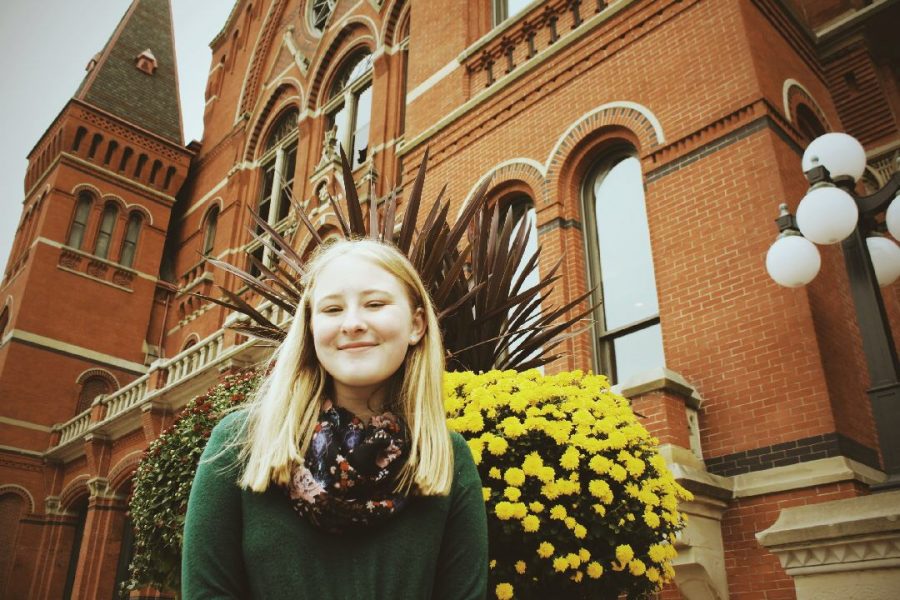 She sits at the local Mason Starbucks, tea in hand, typing away on her overly stickered 15-inch PC laptop. Another screenplay. First drafts come naturally, the only barrier from the finish line is how fast she can type. It's 4:46 PM and she plans on working till they close.
Mo Juenger's "monotonous" life, as she details, is not the typical high school experience. When she gets home she writes.
"It's a failure until you get published," she says. Within the first moments of meeting her it is hard to grasp the full scale of her talents. She is humble when pried to answer what motivates her, noting nothing of her achievements, but that does not mean her passion is not there.
The people that surround Mo are more likely to give the full picture. Understanding Mo's knack for crafting words and stringing sentences together is just a natural byproduct of knowing her. Her mother Julie Juenger says, "I think the first time I really knew it was more than just a simple pastime was when she earned the opportunity to attend the South Carolina Young Writers conference in 6th grade."
Mo traces back her passion back to its core with ease. "Writing is a way to be alone with my thoughts and be creative. It's something that's relaxing and I can be productive. I really love writing stories with elements of magical realism and horror… also mysteries," she says, waving her hands gleefully in the air.
Her ability to produce a prolific portfolio of work is bewildering.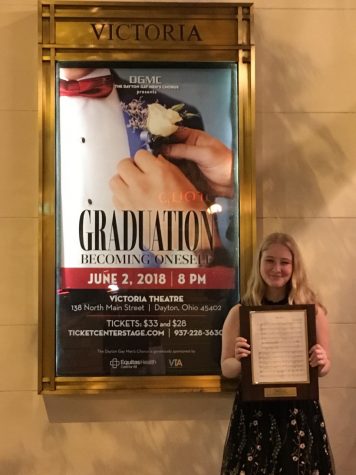 National Novel Writing Month (NaNoWriMo) is a yearly writing project with the goal of drafting 50,000 words in the month of November. "I haven't written any good books. I've done NaNoWriMo since freshman year, and five times overall. They aren't things I'm happy with, but I'm not actively trying to publish them. I did it, I won, but is it really winning if I'm not happy with them? So many people win NaNoWriMo. "In 2015 there were 351,489 participants with only 12% of those who completed the challenge. Mo was one of those winners.
One of her most recent pieces was titled Mrs. It is a short story about a drag queen who pretends to be pregnant so they won't get beat up as they walk home alone at night, "I submitted it to the New Yorker. It wasn't published, but I did get a request back for edit. That one bummed me out so much."
Along with her abundant amount of work, she has the awards to follow. Last year she won the Dayton Gay Men's Chorus Lyric Competition. The submission called for a poem submitted in a rhythmic form that centered on the theme of newness and hers was titled New Day. "It was about how our society is heralding a fresh start and our generation is bringing a sense of overwhelming rejuvenation to gay pride. I won $500 and I got a cool plaque. I met all the gay guys… it was very fun."
Mo also has a poem being published in the upcoming Catholic Review. This is just one of the hundreds of writing competitions she has entered, "I get really bored and Google writing contests. Then I submit to them. I just found that one and thought it would be really funny if I won this. I like writing." Mo is also currently in consideration for another poetry competition by the Ohio Veterans Association.
She is additionally known as the go-to literature member of the school's Varsity Academic Quiz Team. She researches classic fiction in great detail and has fallen in love with books like Pearl Buck's The Good Earth which has struck a significant chord with her, "It's about the natural habits of this very specific region of China. It's very connected to nature and family. It is like a really beautiful picture. You just see this portrayal of life there and it is just really beautiful."
Jackson Hacker, this past year's team captain said, "She was nearly perfect at literature, it was uncanny. I don't know how she did it. Not only did she know the author and titles of all the books, but she had actually read them."
Even within Mo's sphere of friends, there is a certain sense of bewilderment when it comes to her productivity. Zoey FitzGerald Kidwell, a close friend of Mo's, said, "She's superhuman. She will always come to hang out with me and we'll talk about some three new books that she has just read and a story she has just written, and usually, it's only been a day since I saw her last."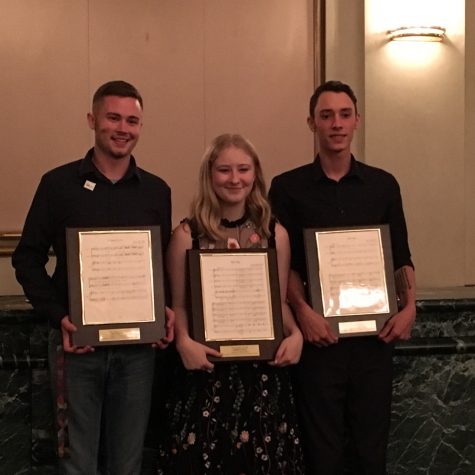 Mo plans to continue working on making her pastime a career. "I'd love to monetize my writing. I'm really trying to get a masters degree in Spanish Literature. I'd love to edit or write for Spanish magazines and Spanish books. I really like writing short stories and I will continue to do that whether I can make a living from it or not."
About the Writer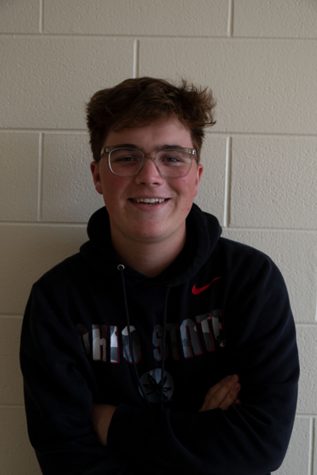 Kevin Lewis, Broadcast Editor
Kevin Lewis is the Broadcast Editor of the Knight Times. He is in charge of producing the daily video announcements and occasionally writes movie reviews....