Tim Burton's "Wednesday" stabs at new perspective on the "Addams Family" dynamic
Wednesday immediately gives its audience a glimpse of the unforgiving nature and sense of justice of Wednesday Addams. The opening scene features the show's namesake character, played by Jenna Ortega, dumping two bags of piranhas into a pool during water polo practice. An act that served as revenge against the bullies who trapped Wednesday Addams' younger brother Pugsley in a locker at their school. However, this scene also serves as a way to give the audience an early look into the care and detail put into truly making Wednesday a great show.
When I first heard that Netflix released a show based on the popular Addams Family, I was ecstatic, and Wednesday, which premiered on Netflix Nov. 23, 2022, did not disappoint.  
Going into watching the show, I was rather nervous. As someone who grew up watching the 1991 rendition of The Addams Family and 1993's Addams Family Values, I worried that this show would not live up to my expectations. However, Wednesday tops the list as one of the best depictions of the Addams Family I have seen to date.  
I believe one of the most brilliant traits of this entire show was the characterization of Wednesday Addams. Wednesday provides a deeper dive into the mind of its namesake character, past the dark and spooky demeanor everyone knows so well.
She comes across as very no-nonsense, cold, driven and intelligent. However, Wednesday's character grew in a way that really expanded on this initial characterization as the show progressed, showing the deep attention to detail of the show's producers. It would have been easy to depict Wednesday as a sociopath detective who cared about nothing else than solving the mystery that makes up the show's main plotline, but throughout the entire season, her character develops as one with her own distinct moral code and sense of justice.  
Wednesday's characterization also provides direction towards the very one-sided relationships depicted in the show. With multiple different characters showing interest in Wednesday, and her reflecting absolutely no romantic interest in them.
I think the comedic way Wednesday handles romance with its main character makes the show stand out among the genre of teen drama. In fact, the way the show handles the topic borders on satirical. It was very refreshing to see among popular shows like Riverdale, and Vampire Diaries which had large focuses on romantic elements throughout their runtimes. While romantic subplots definitely appear throughout Wednesday, I appreciated how, for the most part, it remained a relatively small detail used to further the plot more than anything when it came to its main character. 
Though, despite my raving about Wednesday, it does still have areas where it can improve.
One element that I found rather out of place with regards to the entire show was the costuming. In my opinion, Netflix's normally has a stellar costuming department. However, I felt one costume did not fit in with the rest of the show, the Nevermore school uniform. This uniform seemed to rely too much on the idea that those at Nevermore do not fit in with the normal world. Dark colors, pinstripes, it all screams repressed outcasts. I found it hard to believe that these uniforms belong to a school trying to fly under the radar, and avoid lots of attention. Instead of the Tim Burton chic uniforms used in the show, I think something that uses a similar color palette with a more modern style, similar to the uniforms used in most private schools, would fit much better.
Additionally, some controversial elements of the show disappointed audiences due to their insensitive nature. 
In the episode "Friend or Woe" the joke "It looks like ye olde diabetes in a box" reignited discussion over similar jokes about diabetes made in popular media. Jokes such as these face increased controversy in the present day, due to their insensitivity towards those with diabetes. This type of joke can stigmatize those with diabetes by placing the blame for the condition on those with it. Viewers should remember while watching that some types of diabetes are not caused by sugar intake at all.
While staying aware of how this specific joke in Wednesday can be insensitive and stigmatizing for those with diabetes is important, I do not believe it should stop people from watching this show.
I would highly recommend Wednesday to anyone mid-teens or older. While there are some morbid topics addressed in the show, there is little on-screen gore. Audiences should take note that Wednesday doesn't shy away from themes of the macabre. However, I do not think that should stop anyone from watching this show; especially those looking for a fun, engaging and action-packed plot with lots of drama surrounding its namesake character and supporting cast alike. 
Overall, I think very highly of Wednesday, and the evident hard work that went into really making this more than another Addams Family reboot. The deep characterization, and story that keeps the audience on their toes, makes Wednesday an easily addicting and binge worthy way to stay entertained that I cannot recommend enough.
View Comments(1)
About the Contributors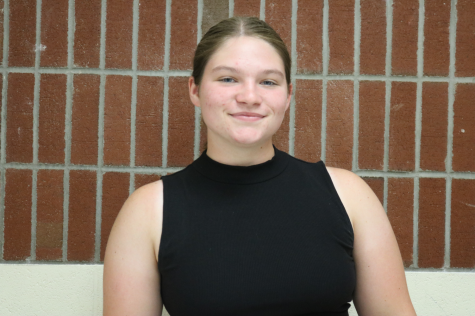 Emily Lynch, Staff Writer
Emily is a senior this year and is a staff writer for the news section of the Knight Times. Her favorite part of working for the Knight times is getting...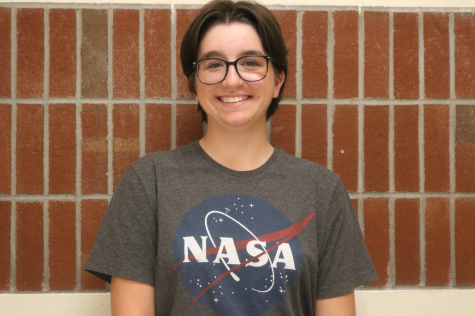 Brooklyn Campbell, Social Media Manager
Brooklyn, a senior at Kings, first joined journalism to better her writing skills. She soon fell in love with the class and decided to take it a second...