Andrew, Senior
"My social awkwardness bothers me the most. It's annoying to have to keep talking to people as part of everyday life. Being awkward–that's just very difficult. I think the part I like about myself the most is being captain for the Super Smash Bros. Esports team for school. I love the game Smash Bros. and being able to help teach other people the game and watch them grow and learn in the game is a great experience. I think that in the world itself, there probably isn't any noticeable difference I can make. But I feel like I could make an impact on a more personal level with a couple of people, I guess, just being there for them and helping them get through whatever they need. I think climate change is a bigger problem I'd like to fix. It's a fast-approaching problem and currently, not a whole lot has been done about it. It's just shoved to the side. We'll figure it out later. Later is going to be too late."
View Comments (2)
Donate to The Knight Times
Want to show your appreciation?
Consider donating to The Knight Times!
Your proceeds will go directly towards our newsroom so we can continue bringing you timely, truthful, and professional journalism.
About the Contributor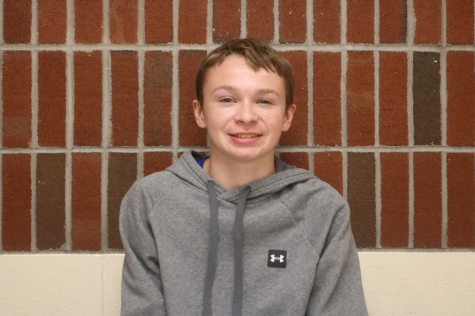 Brandon Gross, Sports Editor
Brandon Gross is a senior at Kings Highschool. He is a journalist for the sports section of the Knight Times. This is Brandon's first year at the Knight...