Environmental club recognizes the small effort it takes to change the planet
The Environmental Club's mission is to become noble stewards of the planet in the belief that they possess the ability to help protect the earth and limit the use of natural resources.
The environmental club meets every week on Thursdays to discuss environmental protection and the projects they can implement for the betterment of Kings and the community.  These students form decisions in a conscientious manner and understand why they have come to those decisions.
"The earth is dying and even if we help out just a little bit it's worth it," Noelle Adler said.
Members of the environmental club understand that it doesn't take much to be an environmentalist, only a desire to make a difference in the environment.
"Even if I didn't work for Ohio EPA, I would still be an environmentalist. Things average people – like me and you – can do include…composting, recycling, and biking to your destination whenever possible," Ohio's EPA public information officer Kristopher Weiss said.
Environmentalism means seeing a way to improve the world and acting on that to help make a difference. The moral obligation to help save the planet rather than watch it decay drives club members to do better.
"Our resources are limited and we have to be good stewards of what we have," Ed Gomes, Environmentalism club Advisor, said.
Leave a Comment
About the Contributor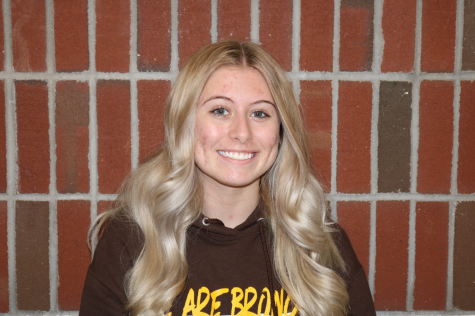 Madison Socol, Photo manager
Madison Socol is in the 11th grade and is a staff writer for the Knight Times. This will be her first year working for the Knight Times and, she also enjoys...