An evolution of character
The ambiance of a large audience softens as the lights dim on an empty black stage. With a lift of a conductor's baton, the empty-sounding auditorium roars to life with an intense rumbling entrance to the next scene in The Wizard of Oz. A hand-crafted prop rolls across the floor with the help of some shadowed stage crew members. A spotlight beams onto senior Olivia Moody as she crosses into the view of the audience, envy in her eyes as she takes the lead as the Wicked Witch of the West. 
Moody has been a part of the Kings theater department since her first show, Schoolhouse Rock Live Jr. in 7th grade, and has acted in every show since then up to this year's musical production. Her admiration for the program shows and cast members and directors alike have watched her evolve from her first timid curtain call all the way to her strong final bow. 
"It's a place where you can be yourself and more. You can play all of these different characters and you can perform alongside some of your favorite people, it's not one of those few after-school activities that you just do. It's a really important part of your life," Moody said. 
Moody started theater as a very introverted, shy person. Auditions for productions don't exactly help much of that. Actors take the stage alone, watching every word, accent, and pronunciation that they say to make sure they don't make a fool out of themselves, making sure every note and word they sing comes out pristine. All of this in front of a group of people whose main job was to, well, judge. Her first breakthrough audition was for Dinner Theater, led by both directors and high school seniors for junior high students. For young Moody, this is a lot all at once. 
"I go in there, and I'm like, 'I can do this.' I'm this little 12 year old, and then I see all of these people that are so much older than me and I'm like, 'Oh my gosh, they're not gonna like me. They're gonna think I'm weird. High schoolers don't like junior high students'… So I go in there, I do my monologue, and I'm like, 'Okay, I did that.' And then they asked me to do an accent. And I'm like, 'Oh, I'm gonna make a fool of myself if I do this.' So, I just kind of freaked out and started crying, and then I was kind of amazed how understanding everyone was and how Mr. Moore was comforting me," Moody said. 
Moody sees going to her first audition as a breakthrough in her personality. She felt she was able to interact with people more comfortably for the first time as she finally tapped into something that she had been longing to do. This would prove to be a long, worthwhile change as she continued through her theater experience.
"I mean, I still am a pretty introverted person, but I was really shy, I wouldn't talk to anyone. I didn't really have any friends because I just didn't want to talk to anybody. I didn't like to do things with a bunch of other people, but I always wanted to perform for some reason. I always wanted to act, and ever since I went on stage for the first time, it was like this switch flipped, and it really helped me overcome the anxiety I had around being around other people. I think I've just become a more outgoing and confident person because of it," Moody said. 
Moody's childhood friends started to notice her coming out of her shell, too. One of these friends was her fellow cast member, Amanda Woosley, who has known Moody since Kindergarten and has been by her side through all of her theater productions. 
"She has gotten a lot more confident, and I mean we're talking about a girl who auditioned for Dinner Theater when you're in junior high. But she has gone from that to, I mean, she was the Wicked Witch of the West in The Wizard of Oz. There was this huge growth and leap in confidence and it just went to, 'I don't care what anyone thinks about me as an actress anymore. I don't care if they judge the way that I act. I'm doing this, this is this character and this is what I'm sticking to.' Being in theater has really just boosted her competence in general as well. She still is a little more introverted and quiet unless you know her, I just remember her being very timid and shy and gentle. Now, not to say that she still isn't on the quieter side, but now she just has a lot more energy and excitement and creativity that she's just ready to share with everyone. It's just been so awesome to see her grow as a person. I never thought back in kindergarten and Girl Scouts that I would be on stage with her until we graduated," Woosley said. 
Director Scott Hayward watched Moody act in show after show. One of Moody's biggest achievements was receiving the lead role of the Wicked Witch of the West as a bold finale to her high school experience, and Hayward could watch her confidence and power radiate more and more from the stage.
"It's been really cool for Olivia because I've seen her grow up from 7th grade to 12th grade. We've been able to watch her grow up as a person and as an actress, with confidence building from that really early production of Schoolhouse Rock Live Jr. and coming all the way to being the Wicked Witch for The Wizard of Oz. One of the really cool things about the Wicked Witch scenes during the Wizard of Oz was just the overall energy level that she brought to every time she was on stage. Even when she was Miss Gulch before she was the Wicked Witch, that insane amount of energy that she brought to the stage every time was so cool to watch and so cool to see," Hayward said. 
Her passion for being in the auditorium doing what she loves has brought her to where she is and wouldn't trade it for anything. 
"I think a lot of people are like, 'How do you do that? I would step out there and be so afraid,' but honestly, stepping out there and seeing that big audience, being with all my cast mates, it's really exhilarating. It's a really special feeling, because you're doing something you love and you get to share it with others. It's almost euphoric, it's a really special feeling. I think I could compare to playing a sport, when you go out there in front of a big crowd, and it's really exciting because you get to share this thing you love with other people. It's pretty anxiety-inducing, but for me, it's just a really amazing feeling. So much good stuff," Moody said.
Leave a Comment
About the Contributors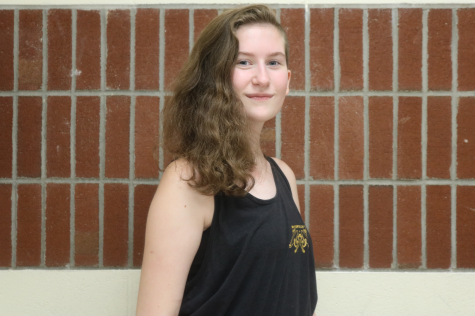 Jorie Allison, Broadcast Manager
Jorie is a Junior and serves as the Broadcast Manager for The Knight Times. This is her second year as a staff member of The Knight Times and she loves...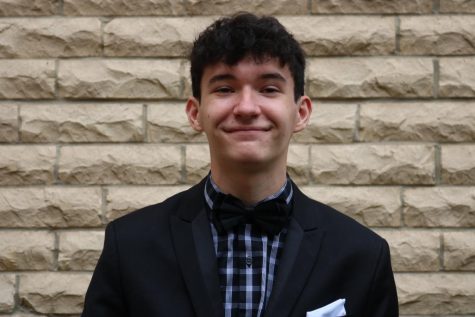 Josiah Taylor, Broadcast Editor
Josiah is a current Senior and has been going to Kings since the 5th grade. He joined the Knight Times to bring a new perspective to the group, and to...