Teachers and students take on the challenge of online learning
Throughout April and the beginning of May, students and teachers worked through struggles to adapt to online learning, not only enduring challenges associated with learning from a distance but also finding some positives.
Students have two or three assignments for each class and have all week to complete them.  Some teachers have expressed concern about the extensive time it takes to grade online assignments. 
"Having to open each document individually and leave feedback on nearly every assignment really takes a lot of time, more so than being able to flip through pages and write with a pen on physical papers," Mrs. Six, spanish teacher, said.
Some students have expressed concerns as well, claiming that it's hard to learn through a computer screen.
"Without a teacher there to teach, I don't really feel like I'm learning anything new," senior Summer Bush said.
While online learning clearly poses new challenges, students and staff have found a way to look for the positives and adapt to the situation.  Mrs. Six and many other teachers are giving students the option to complete assignments however they feel comfortable.
"I am finding ways to make lots of different versions of the same online assignment to meet the needs of different student learning styles. For example, some like to fill in work on a google slides worksheet with textboxes, some prefer a google doc, some prefer to handwrite their answers and submit a photo.  All of that is perfectly valid and I have adapted to create and allow multiple types of submission styles," Six said. 
Many students are enjoying the extra sleep and freedom to make their own schedule.
"One thing I like about online learning is that I can do the assignments whenever I want and I don't have to get up early,"  Bush said. 
Plans for the 2020-2021 school year are still up in the air causing many students and teachers apprehension.
The most recent update from Governor Mike Dewine is a possible mixed learning environment meaning that some days students would go to school for in-person instruction and others would stay home and participate in remote learning. 
"I really hope that if we come back to school in the fall that it's 100% in person or 100% online. I can't imagine having to manage doing both during the week," Six said.  "Remote learning has to be 100% prepped and ready from the first day you post and that doesn't allow a lot of time for much else.  I think it would be hard to anticipate how the in-person learning would go and post accurate remote learning content."
Leave a Comment
Donate to The Knight Times
Want to show your appreciation?
Consider donating to The Knight Times!
Your proceeds will go directly towards our newsroom so we can continue bringing you timely, truthful, and professional journalism.
About the Contributor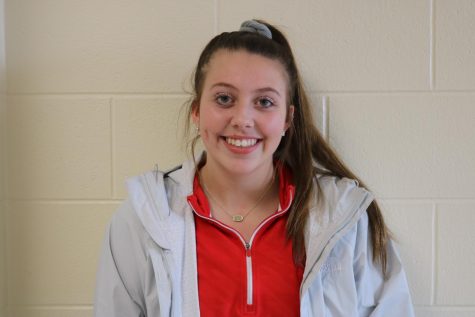 Mackenzie Kelleher, Broadcaster
My name is Mackenzie Kelleher. I am a 17 year old senior who works at Skyline Chili. I love playing volleyball, hanging out with my friends, playing the...