Redemption: Friday night football game to put kings in the running for ECC championship
November 5th, 2021, a season altering game for Kings left the team down by 10 in the fourth quarter. On September 30th, 2022 Kings is set to rematch rival football team, Winton Woods in a redemption game to put Kings back on top. 
Evan Scott, defensive end player for kings, understands that this friday's homecoming game is more than just a typical game. Winning against Winton Woods will be an accomplishment for the team. 
"Winton Woods is our biggest opponent this year. As much as we don't want to admit it, we have had them circled on our calendar since we lost to them in the playoffs last November. We want to prove to Cincinnati and the state of Ohio that we aren't a team to mess with," Scott said. 
Kings' current running streak of 6-0 is impressive, but it may take more effort to take down Winton Woods. The 2 times football state champions will require more effort and mental acuity from the team. 
"We will always get prepared the same, nothing will change physically. Mentally, however, we prepare by understanding this is not going to be like every other week where we will be up by 40-plus points in the fourth quarter," Scott said. 
Not only is this just a homecoming game, trying to beat the team they're playing against, but college recruiters will also be watching.
"This is the best rivalry in Ohio and everyone on our team and theirs knows it's gonna be a war, due to their college interests it will also be a big stage for all of our players," Jones said. 
Coach Alex Garvin tries his best to prepare his team for the big homecoming game, Knowing the team will do great with all the hard work they put in. 
"This is a big game and our players have been excited for this moment for a long time. This week the preparation is a lot on the details and fundamentals of execution. We know we have 
talented players and great coaches. We just have to show it on Friday night," coach Garvin said.
Hunter Jones', outside linebacker, hopes to get a chance to prove himself this year after sustaining a major injury that kept him from playing against Winton Woods last year.
"The homecoming game means everything to me. I didn't get to play in our last game against Winton Woods which ended our season due to my ACL injury that occurred the game before, so the date September 30th has been on my mind since I knew the schedule," Jones said. 
With running up hills, sprinting 60-yard flies, and building up distances overtime, the team increased their rigorous regime in anticipation for the game.
"It's more a mentality shift than anything, our coaches get stricter, our drills are more critical. We don't do more physical work than normal so we don't overexert ourselves. Practices are scientifically geared to have us a peak at 7-9:30 PM on Friday," Jones said.
Jones realizes this year's homecoming game will have a huge impact on the team and their season. 
"A win or a loss will make or break that weekend because we have poured our heart and soul into being better than last year to achieve our ultimate goal of winning state and this is the stepping stone that tells us if we are who we are," Jones said. 
Leave a Comment
About the Contributor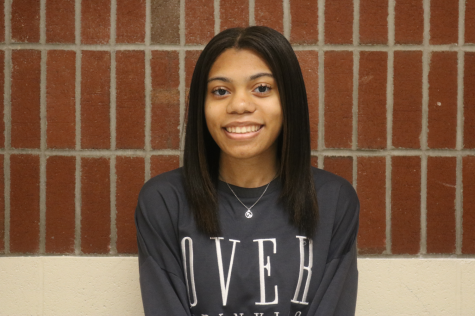 Senola Johnson, Features Editor
As a Senior writing sports stories for The Knight Times, Senola loves being creative and seeing what new things she can accomplish. This is her second...