Moeller transfer: Talan Noyes a new addition to Kings basketball
Crowded gymnasium, loud cheers, sneakers screeching, basketballs pounding on the gym floor and the anxious anticipation of waiting for the player to shoot into the hoop.
10-year basketball player, Talan Noyes plays basketball for the first year at kings as a point guard since he transferred from Moeller. 
The 2021-2022 Moeller basketball season ended at 18-6 versus Kings basketball season which ended at 10-12. The current scores for the respective teams are Moeller 1-3 and Kings 2-0. Inspite of Moellers successful record, Noyes believes that Kings plays "better basketball" and it's helping him adjust to his new school.
"The hardest part about transferring is entering a whole new environment," Noyes said. 
A well-known friend, Will Kocher, got excited to hear the news of Noyes coming to Kings and playing basketball. 
"Talan has been a lifelong friend of mine and we grew up together dreaming about this. Once he told me that he was transferring I knew I needed to play," Kocher said. 
Noyes pregame ritual would look exhausting perhaps uncomfortably intense to a non-athletic observer. He takes an ice bath and puts up shots to prepare himself before every game. 
"The hardest part is definitely just getting up every day doing the same thing on repeat going to practice shooting at night, lifting all every day is tough physically and mentally easiest was making friends," Noyes said. 
Coach Nick Molz notices Noyes dedication to his sport and working towards being the best he can for the team. 
"Talan is competitive and wants to win. Going to a new school and being a member of a new team is not easy. Talan is working hard at being a good team player everyday. We are excited to have Talan on our team. He brings a ton of energy to practice and games," Molz said. 
The team sees his talent in the sport he loves. They are grateful to have him part of the team this season.
"He always puts the team before himself. He is always willing to make an extra pass for an open bucket. He is a very competitive player and fits great right in our roster," Kocher said. 
Leave a Comment
About the Contributor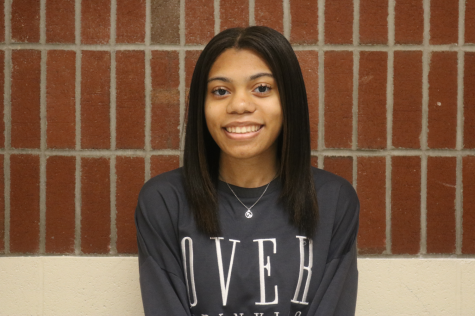 Senola Johnson, Features Editor
As a Senior writing sports stories for The Knight Times, Senola loves being creative and seeing what new things she can accomplish. This is her second...